Creating virtual machine in windows azure is quite straightforward. After logged into the management portal (www.azure.com), you can create one VM within 4 steps. In the tab 'Virtual Machines', click the link button 'CREATE A VIRTUAL MACHINE' to start.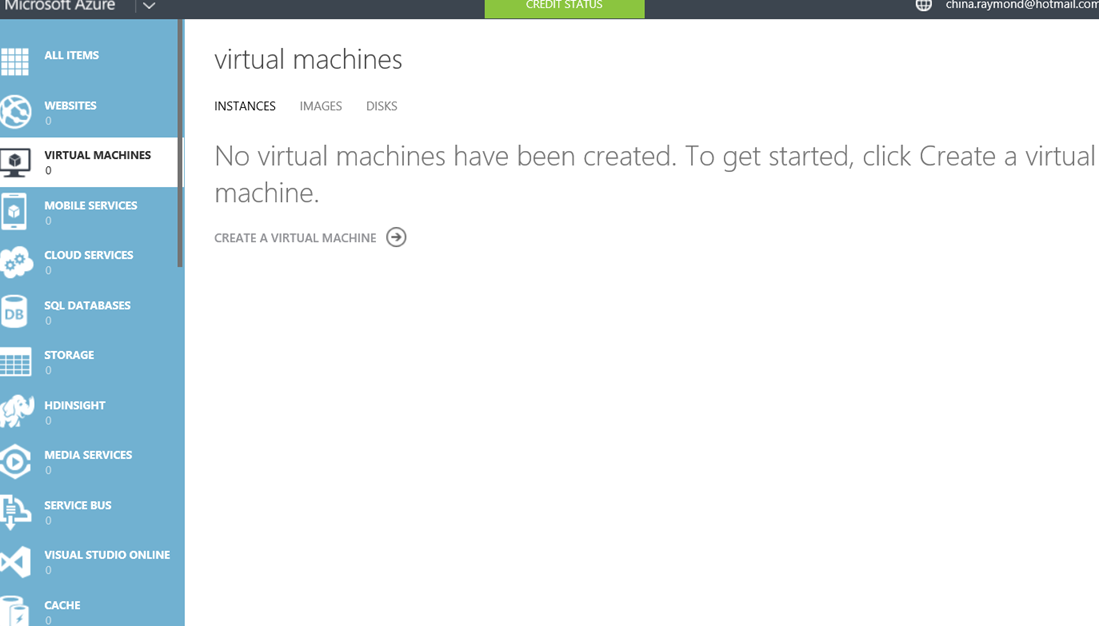 Click 'From Gallery' in the popup menu.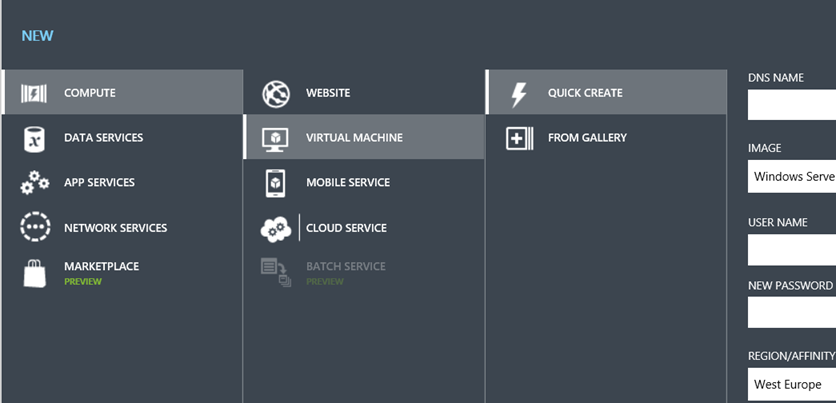 Step 1 Select Virtual Machine Image
Select the image and then go to next. In this example, we choose Ubuntu Server 14.10.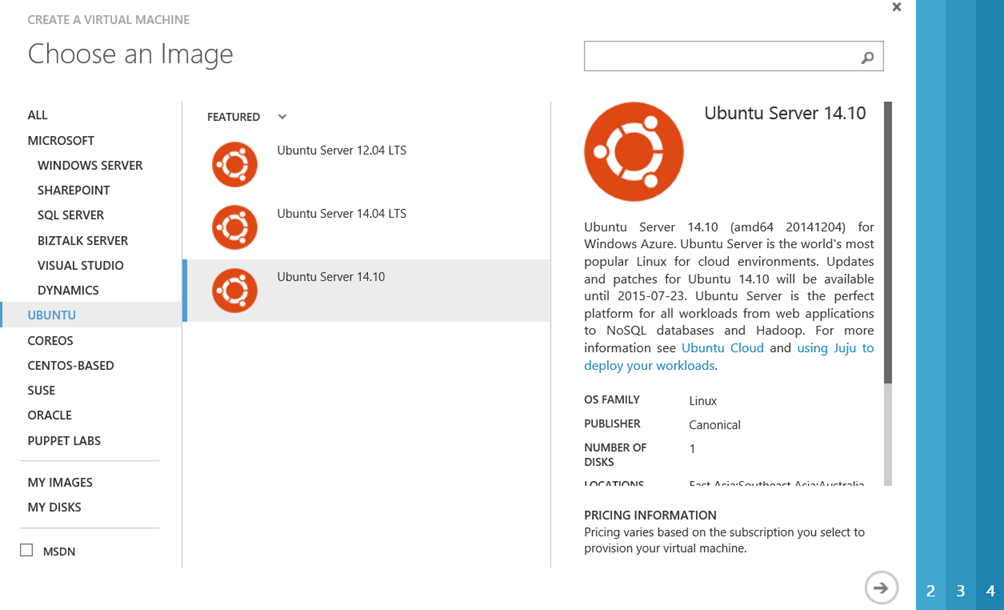 Step 2 Input the Basic Details
Input the basic details for the VM. Upload one certificate for authentication or input one password.
You can customize the tire. The basic one is selected in this example.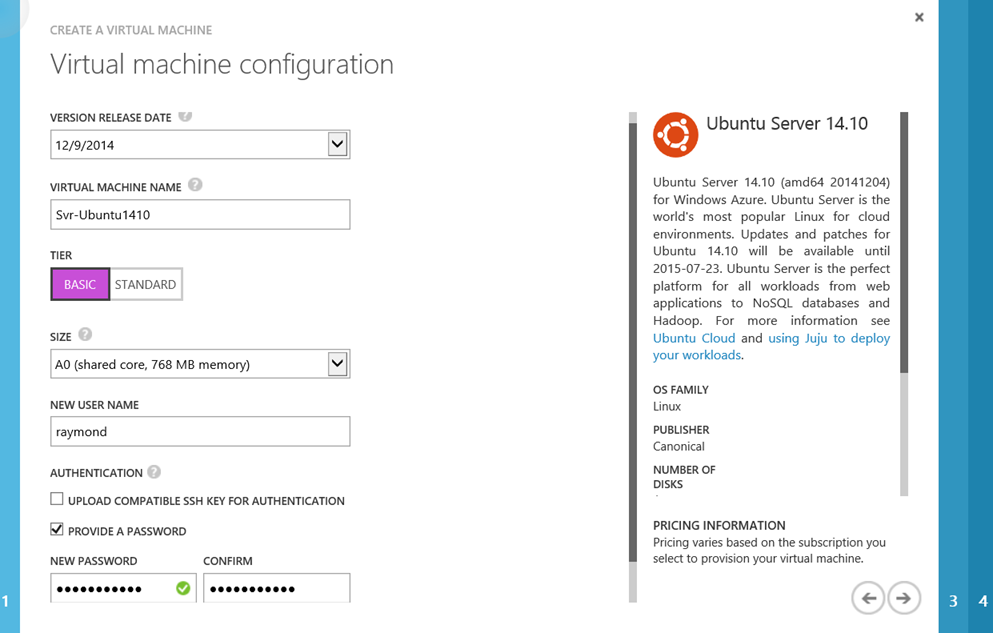 Once done, go to next step.
Step 3 More Virtual Machine Configurations
In this step, you can configure more details of this virtual machine. E.g. DNS name, location, availability set and endpoints. I added HTTP 80, HTTPS 443 and Remote Desktop endpoints for this instance. Remote Desktop endpoint will be used in Remote Desktop connection. Once finished, go to next step.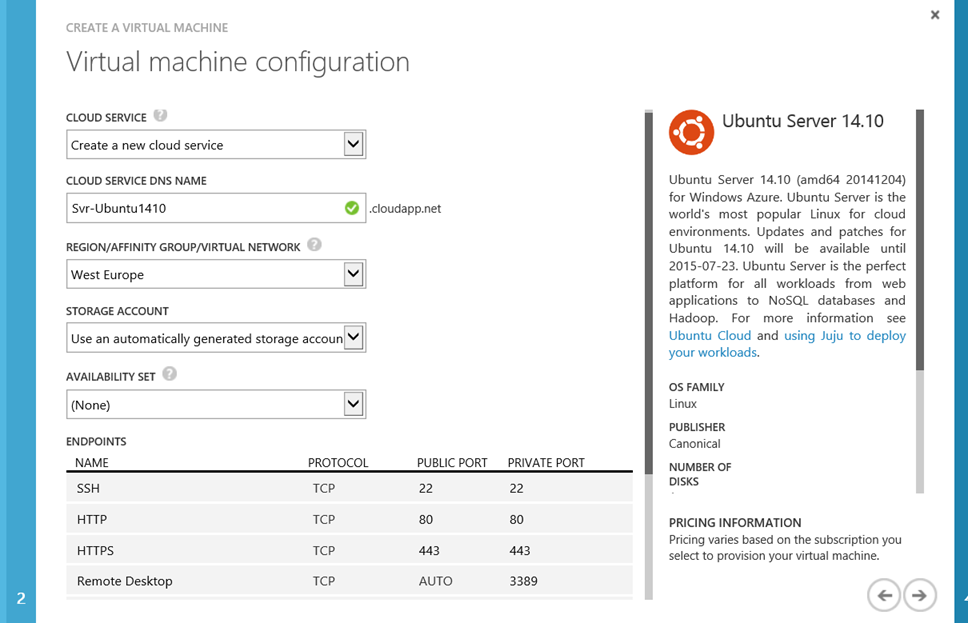 Step 4 Final Step
You can configure extra items if available and read the legal terms. Click complete button to create the VM.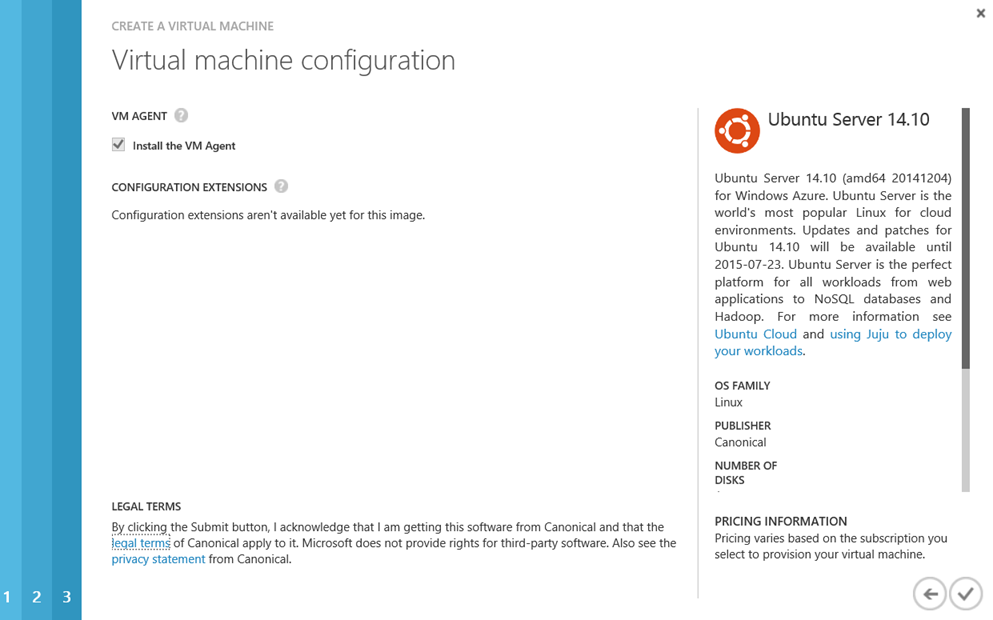 In the management portal, the instance you created will appear and the status is Starting/Provisioning initially.

Once the status changes, you can click the name to navigate to the instance portal to conduct more actions i.e. view dashboard, monitor, endpoints management and configurations and etc.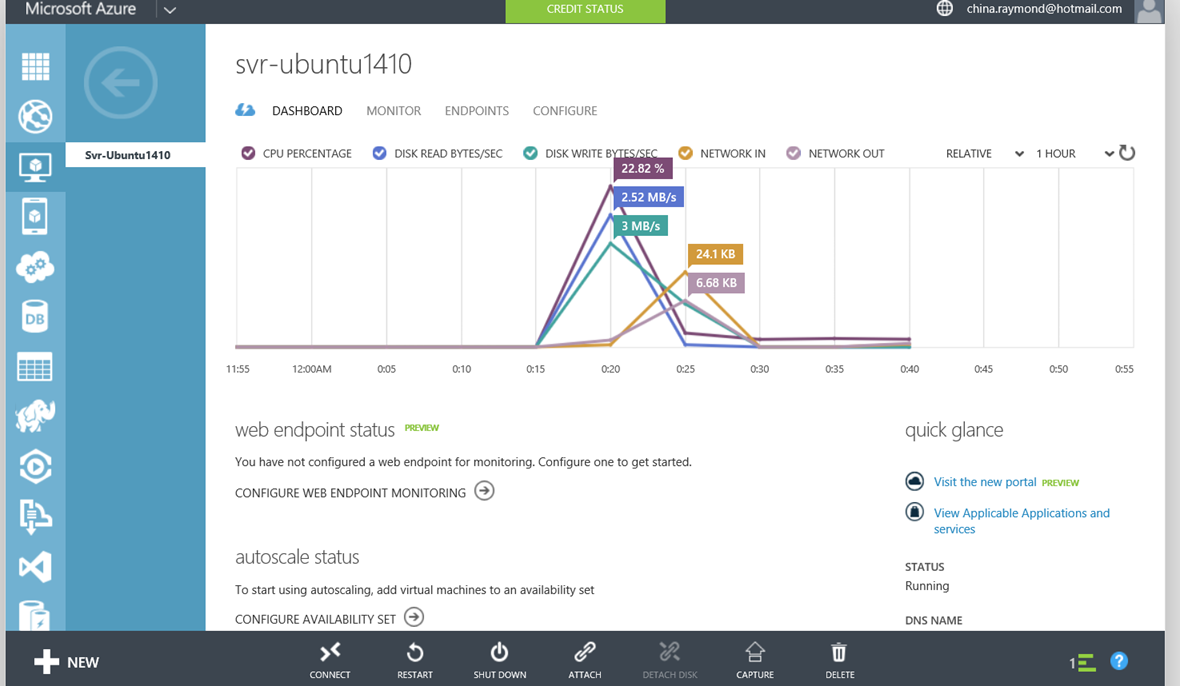 Summary
It cannot be easier to create virtual machines in Windows Azure platform. Microsoft has lunched the new portal for Azure, which allows you to manage all the services easily. Have fun with Azure!