With Microsoft Owin framework, kosmisch technet now supports login with third party accounts provided by other services, i.e. Google, Microsoft, Twitter and Facebook.
In this current release, only Microsoft account users can login and other services will be added in the following releases. The following steps can guide you to login into Komisch.NET with your Microsoft account.
Step 1 Go to login page
Navigate to site login URL: https://kontext.tech/Account/LogOn
Step 2 Click Microsoft Account Button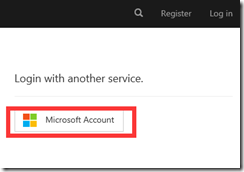 Click the Microsoft Account button to login.
Step 3 Input your Microsoft account details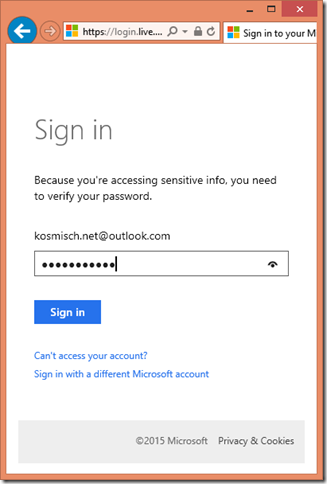 Step 4 Grant access to your info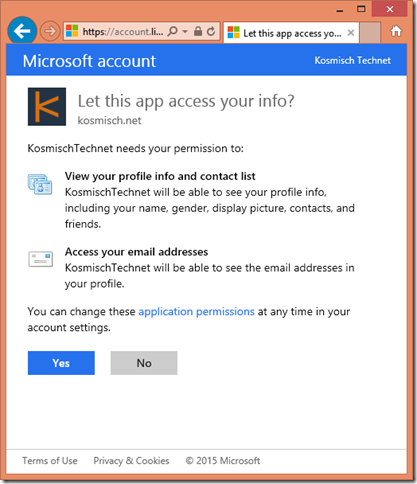 Click Yes button to allow kontext.tech to get your info, namely, name and email address.
Once you click Yes button, you will be directed to the confirmation page.
Step 5 Confirm your details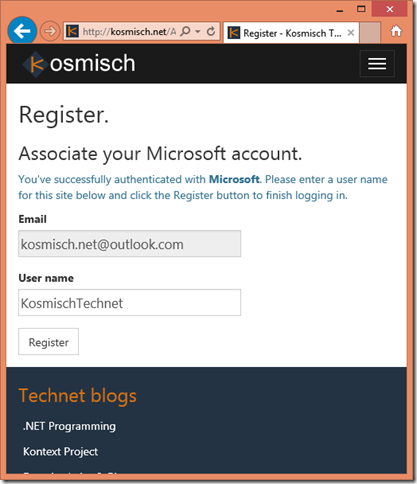 Click register button to register with your Microsoft account. You can change your user name as necessary.
Step 6 Setup your kontext.tech password (optional)
kontext.tech also allows you to setup your local password.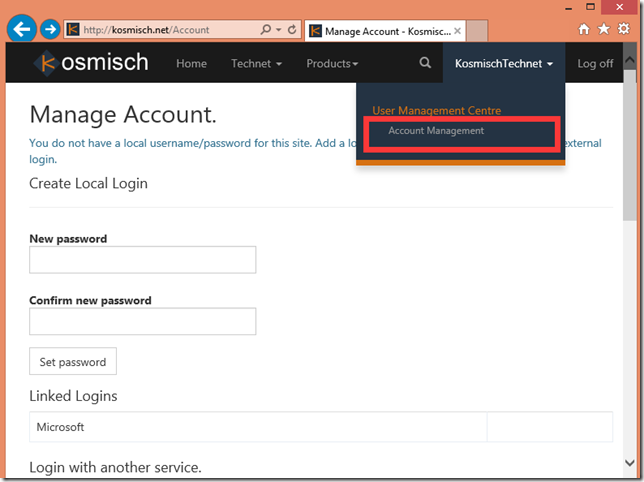 Step 7 Done
Once you finish the registration, you have two options to login:
1) Use Microsoft Account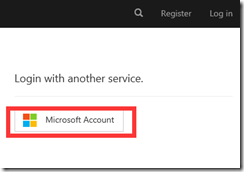 or
2) Use your local account and password which you setup at kontext.tech.
Join kontext.tech now to connect with Raymond Tang and read his technical posts.