From now on, kosmisch technet supports 4 display languages, namely English, Chinese (Simplified) , Chinese (Traditional) and German.
How to select the display language
You can select the language through the site menu: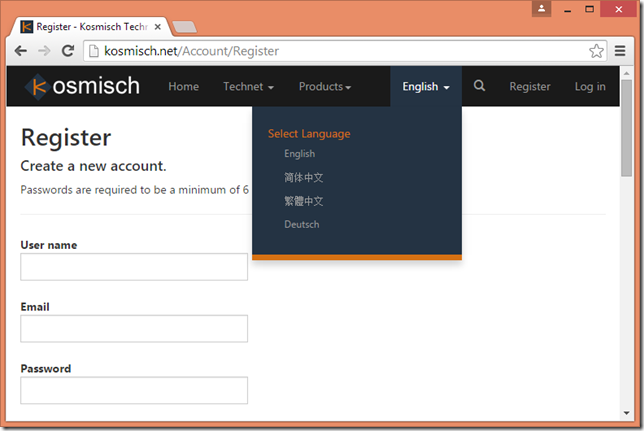 Default language
The default display language will be the default language input settings in your browser or system if it is within one of the following language code:
zh-cn
zh
zh-CHS
zh-TW
zh-HK
de-DE
Otherwise, English is the default language.
Help to translate
The translation of German is generated from Google Translator. Feel free to provide feedbacks if the translation is not accurate. Thanks.