Kontext v0.6.0 is now released. This is a major release with complete code-rewritten. The whole project is now fully managed in Azure DevOps for continuous integration and deployment. Kontext version number is now starting over from v0.0.1. This page summarises the main changes in this release.
Framework/platform changes
Framework: ASP.NET Core 3.0
Host Environment: Azure App Service
Database: SQL Azure
Development tool: Visual Studio 2019
DevOps: Azure DevOps
Existing features
Majority of existing features in previous Kontext 3.0.0.0 application have all been re-written using ASP.NET Core 3.0. The whole website is server-less and cloud native.
Changed/new features
Dark theme mode
There are two themes available - Dark theme and Light theme.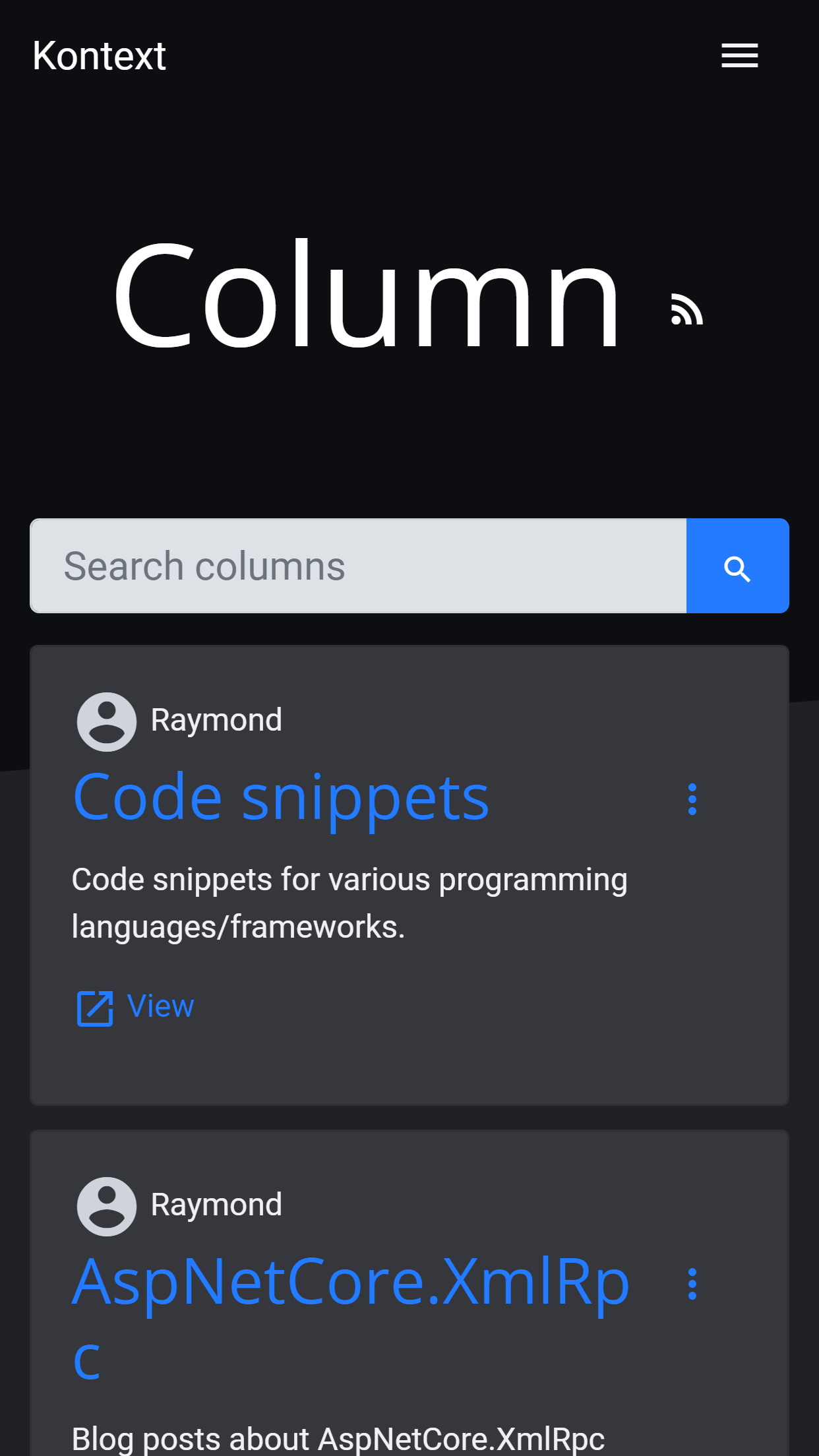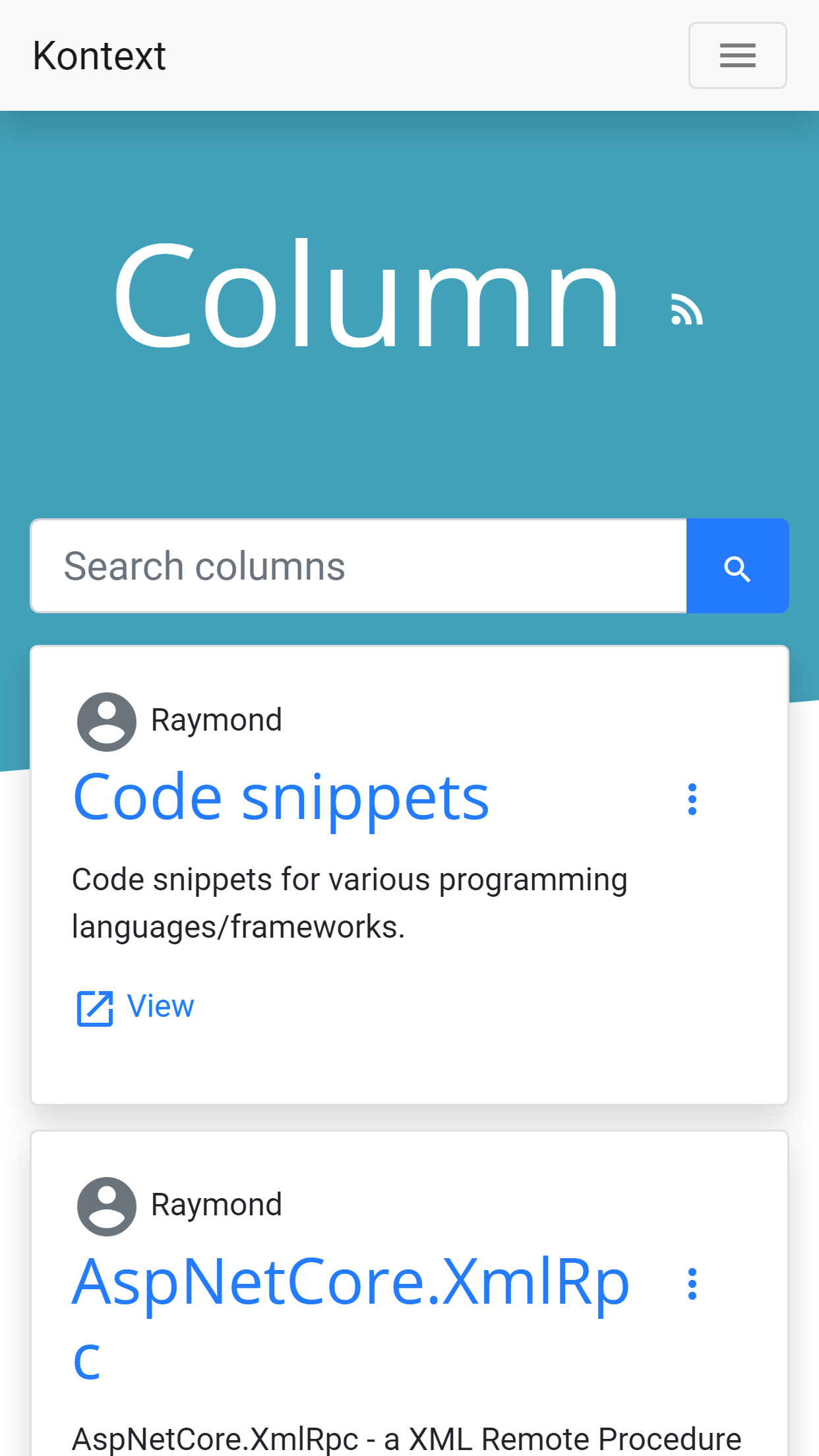 Users can use the top navigation bar menu to setup the theme.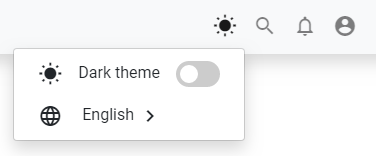 Column
Docu/Blog concept is now replaced by Column. Site users can create columns to publish articles and share knowledge with others. Currently there is no limitation about columns one user can create.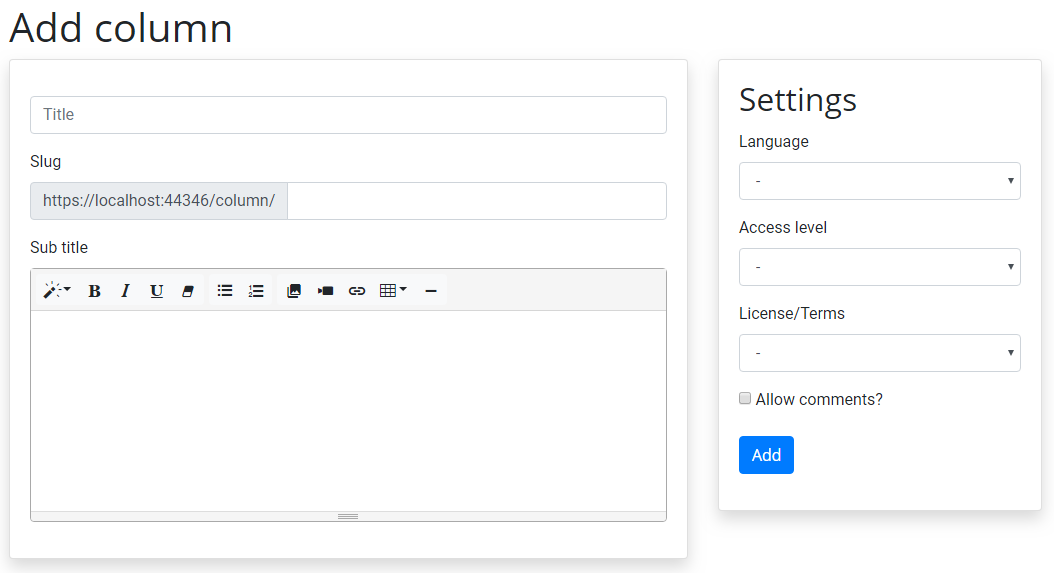 Forum
Forum is another type of website that can be only created by site administrators. Users can participate in forum discussions and publish topics.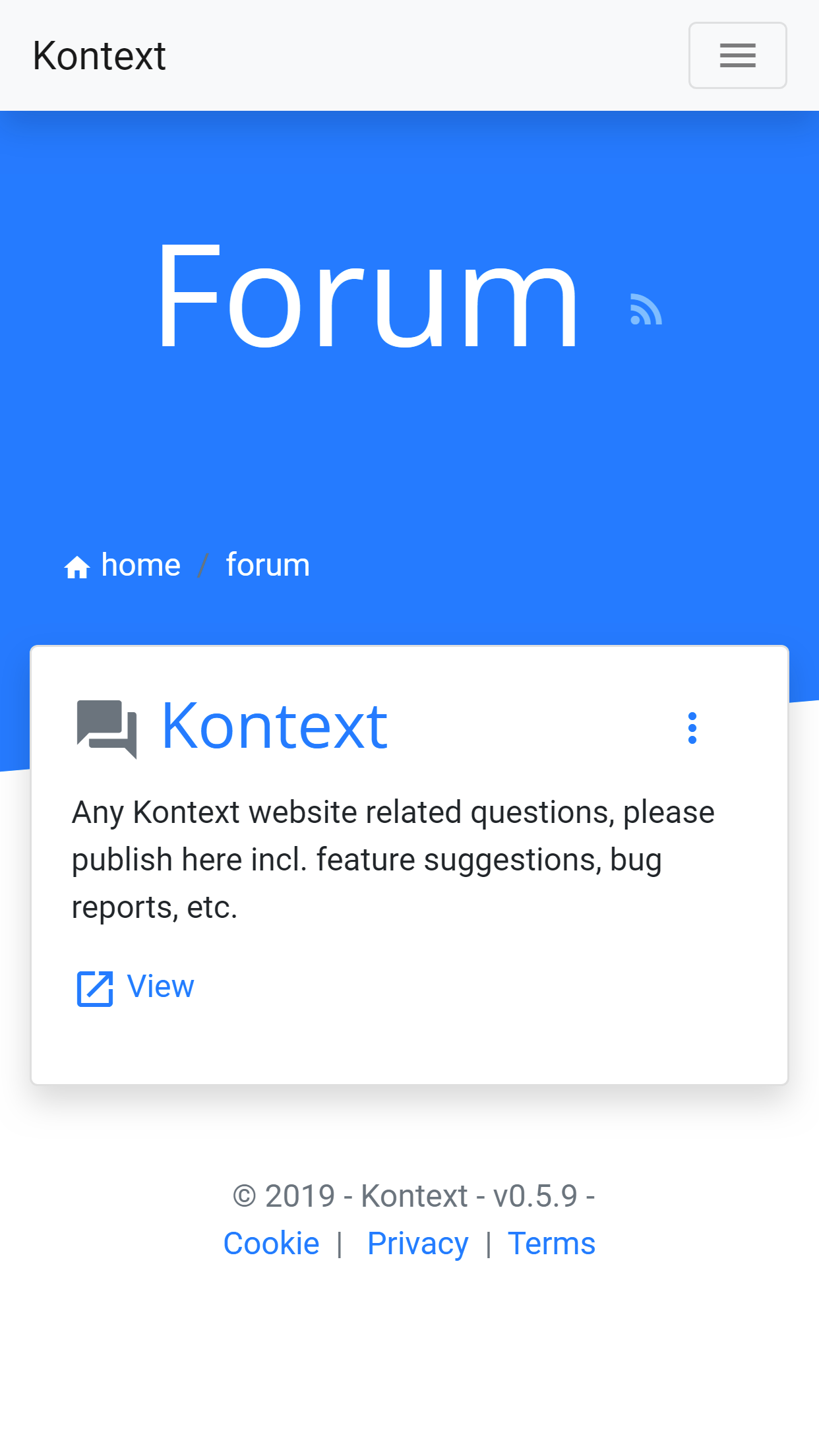 Tags
Users can now tag all the posts including Column articles and forum posts.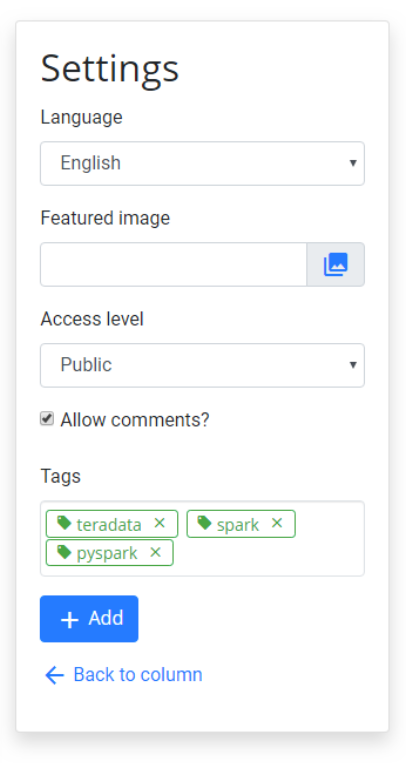 My dashboard
User home page is now redesigned with manynew features where users can manage profile, columns, contents, comments, actions and notifications.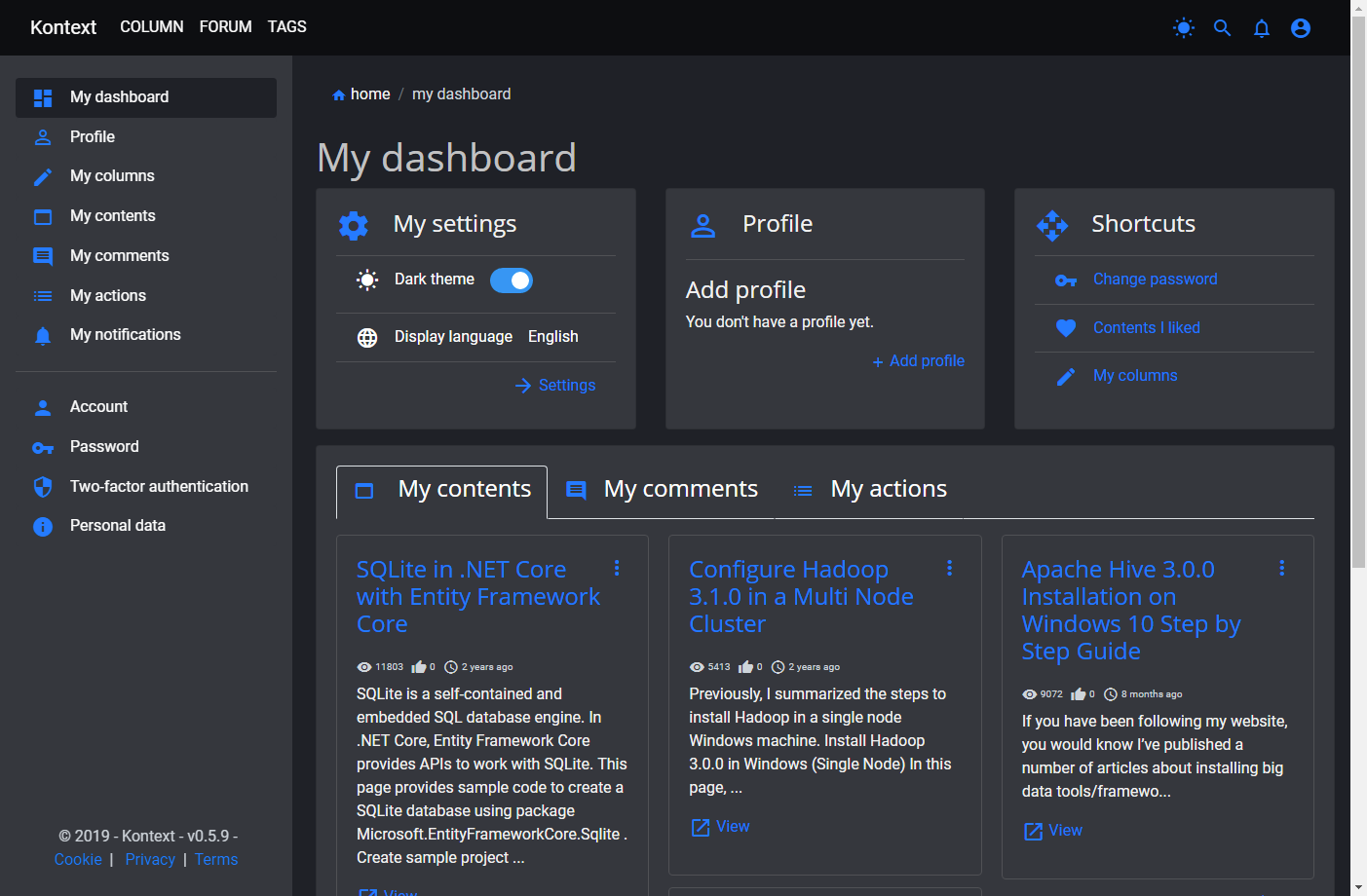 New UI and layout
I'm not a UI developer but I've tried my best to make the pages as fluent as possible. All the pages can adjust size based on your devices and screen sizes. Let me know if you have any suggestions about the new UI.
There are dozens of newly designed features available in this new release. You are more than welcome to explore and find out the details.
Please let me know what you think and report any issues or bugs through our forum (Kontext Project Forum).
Temporarily removed features
Publish articles through client tools like Open Live Writer is not implemented yet. I'm going to update them in the following minor releases.
Stay tuned!