Kontext v0.6.1 System Architecture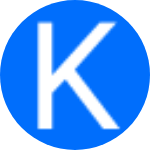 Administrator
visibility
963
event 2019-11-23
access_time 4 years ago
language English
Most recently, I've rewritten the whole application code for this website with many features added. Refer to the following page for more details:
Kontext Pre-release v0.6.0
From release v0.6.1, Kontext platform is fully server-less and cloud native with horizontal scalabilities.
Architecture
The following diagram shows the latest architecture of this website platform.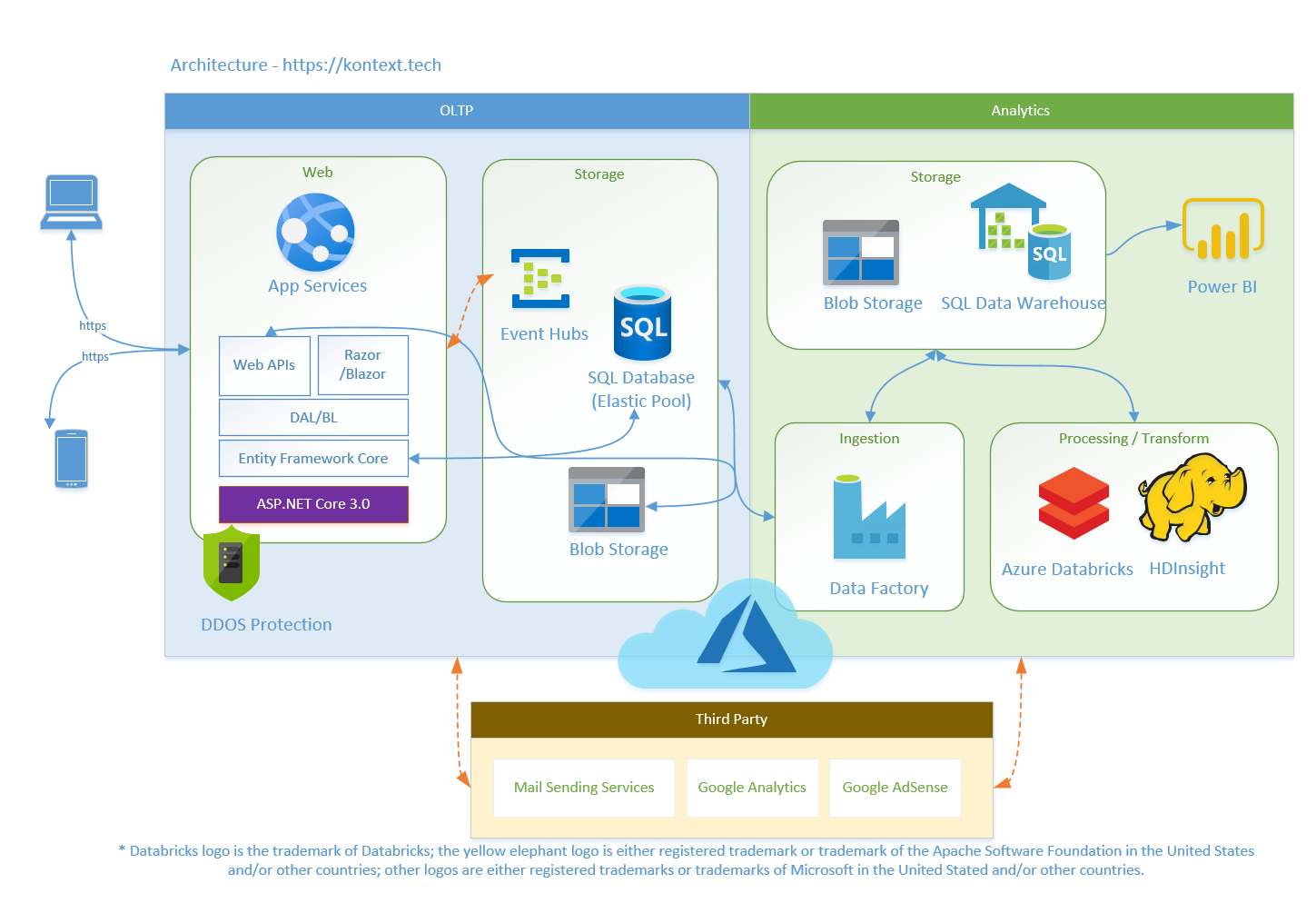 * Analytics part is not implemented yet since there is no enough data.
Technical details
For hosting web APIs and web pages, Azure App Services are used. The server-less product can scale up or down automatically.
Website data is stored in relational database Azure SQL database (with elastic pool).
User uploaded files like images are stored in Azure Blob Storage. Another layer of API is implemented in the application to control access.
Events information are stored in Event Hubs that can be processed by Azure Functions or other services.
Azure Data Factory can be used to ingest data into storage like Azure Blob Storage or SQL Data Warehouse or any other suitable storage.
Analytics tools/frameworks like Hadoop and Databricks can be used to perform all sort of analytics.
Data can then be visualised through Power BI. Useful insights from analytical jobs can be published to Azure SQL database to expose to users in the websites.
Third parties frameworks are used for marketing, website analytics and advertisement.
info Last modified by Raymond 4 years ago
copyright This page is subject to Site terms.
No comments yet.
Log in with external accounts