There are a number of small improvements and enhancements to Kontext in release v0.6.2.
Changes
The following are the main changes in this release:
In site navbar for column site and articles pages, the author of column are added to feature the owner and column.

For forum, column pages, the site footer is replaced with rich site footer that contains a number of links for easy navigation. Build number from Azure DevOps is also added to the footer for reference.

Fixed featured columns/forums order issue. Now the most viewed/liked columns/forums will show first in the home page.
Wording changes. There are a number of wording changes. For example, column -> columns, hot posts -> featured posts, hot sites -> featured columns/forums.
Home page slogan changes. Home page slogans are changed
Redirects changes. After adding new column or editing existing columns, user will be redirected to the home page of the new/modified column instead of all columns home page.
Help icons when adding columns. There are two question mark icons are added to access level and licence/terms dropdown list.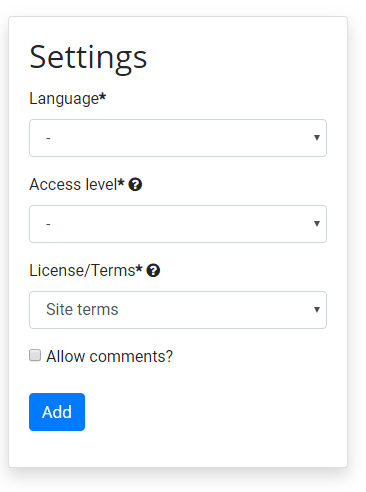 After clicking these two icons, helper texts will show to help users to understand these settings.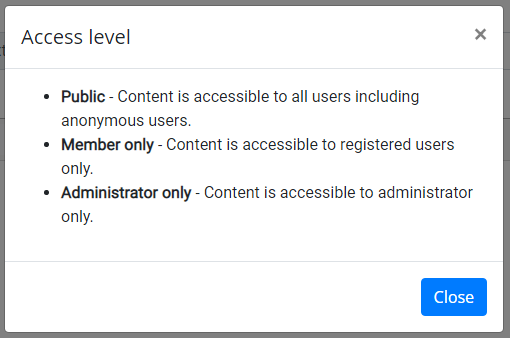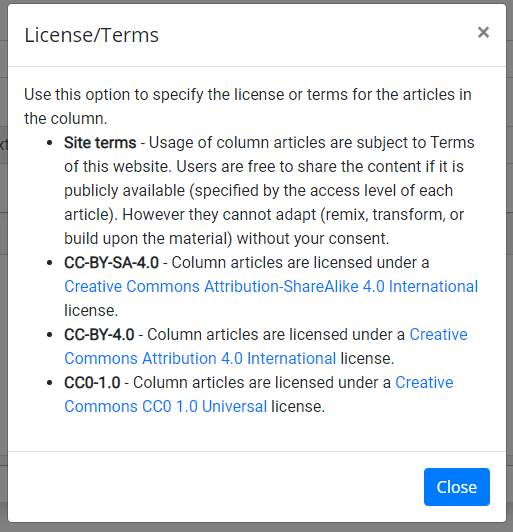 These details are also available in site Terms page.
There are a number of other small UI or function changes. Explore the website to find more details.