Kontext v0.6.3 is now released with a few changes.
Changes
User profile enhancements
User created latest columns are now also added to user profile page.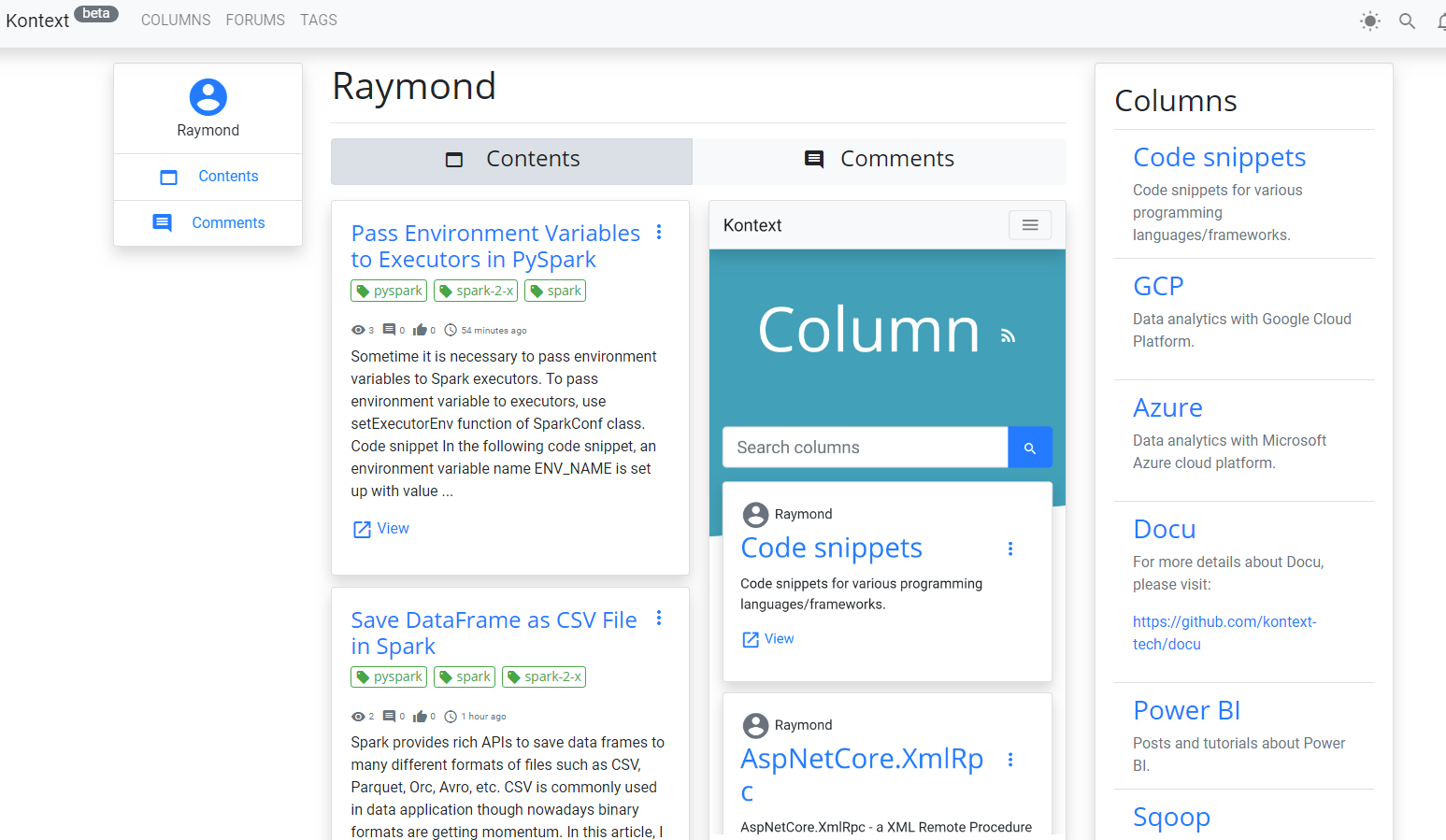 Write article wizard
A new page named 'Write article' is now added for helping users to create column article.
This direct link button is added to site nav bar and also user dashboard.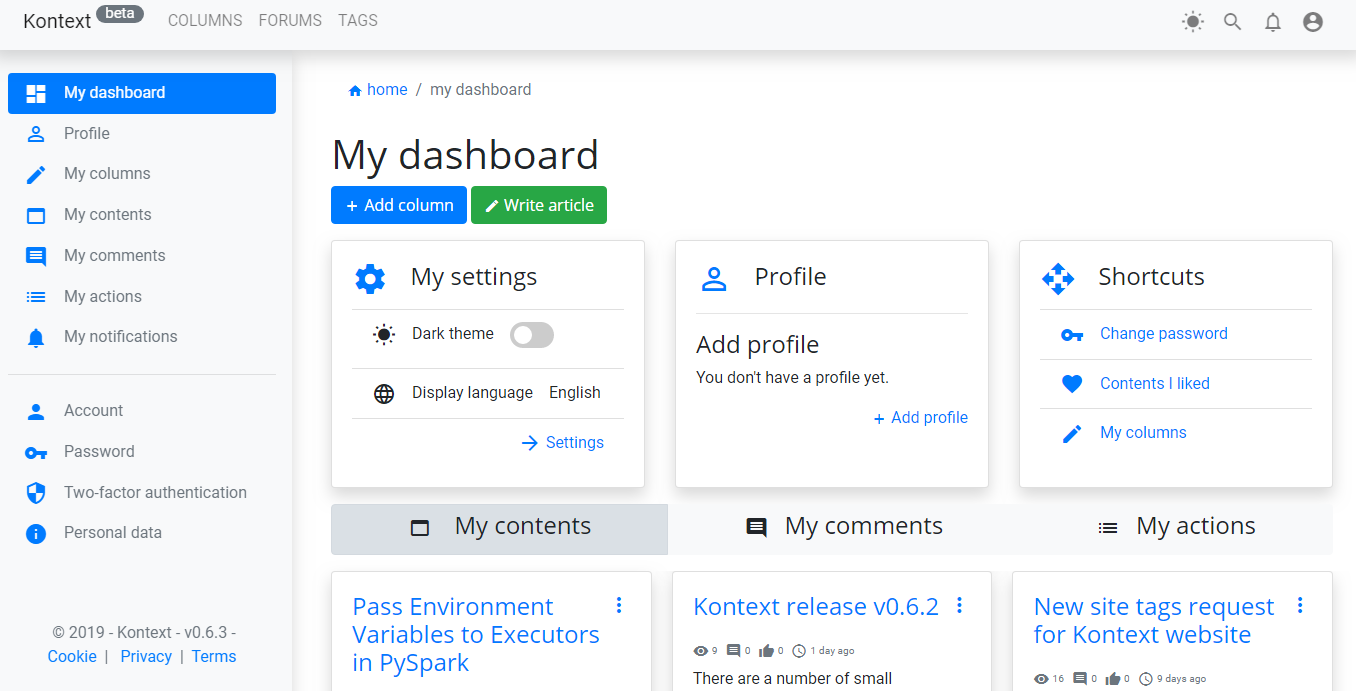 User can select the column to add article if there are multiple columns belong to the user.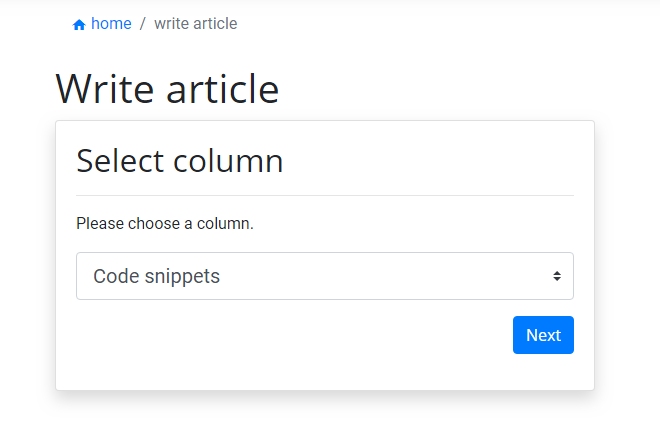 More frequent home page updates
Featured columns/forums, posts, latest posts are now based on the views, likes in the past 24 hours instead of 72 hours.