Kontext v0.6.6 is now released with a few changes/enhancements.
Changes
SEO enhancements
Added a number of Facebook and twitter meta tags into head section of each page.
Robots.txt is updated to make it simple.
Profile shows in article pages
Users' profile now shows on each article page to feature the author:

If user's profile is set to members or administrators only, then it will only show a simple link to the profile page.
Featured column home page
Three new sections are added to Column home page:
Featured articles
New articles
Featured columns
These new sections can help users to navigate the new and featured content easily.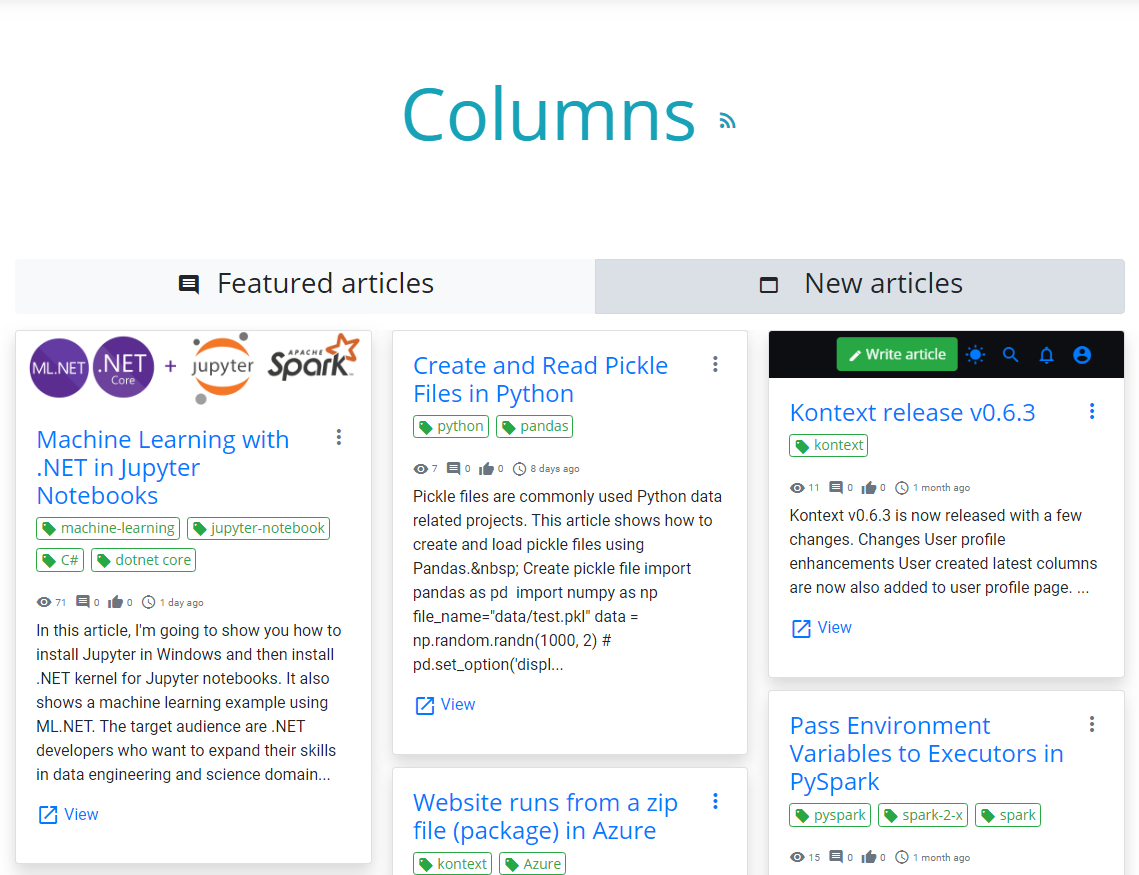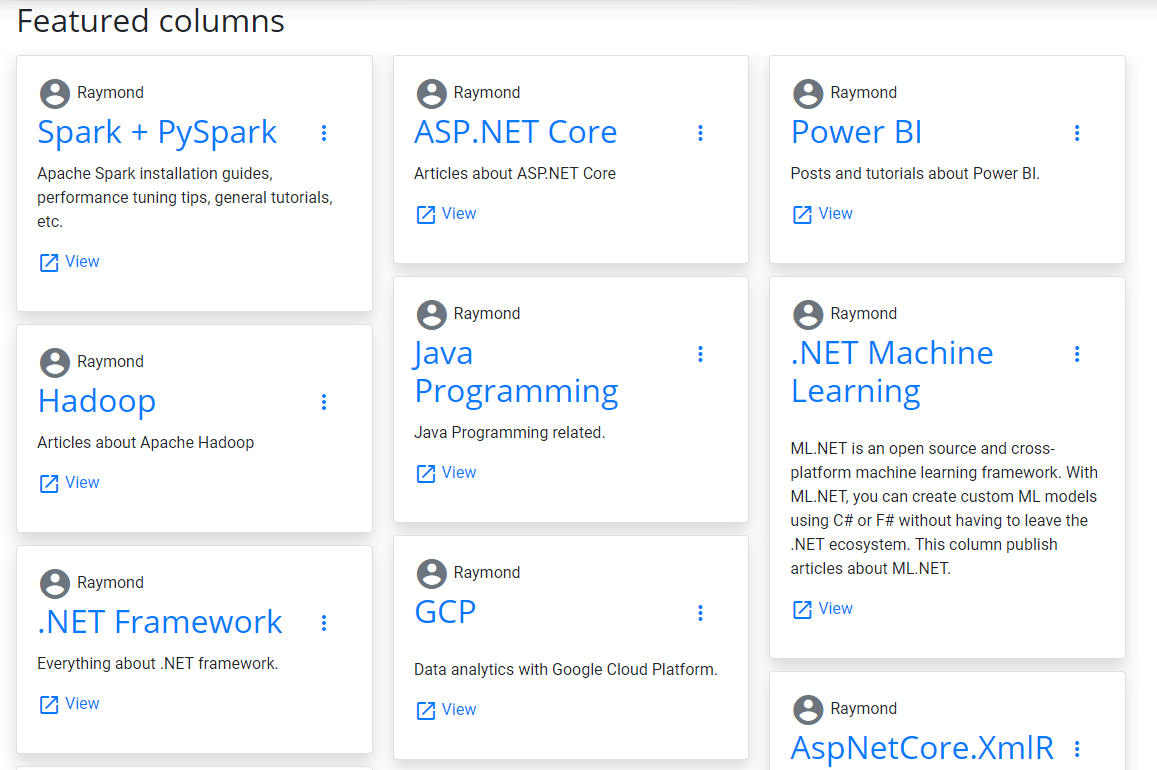 Featured forum home page
Similar to the column home page, three new sections (list) are also added to forum home page for easy navigation:
New threads
Featured threads
Featured forums
Bug fixes
Fixed a bug of page redirection from admin portal to column/forum site. The View link in the following screenshot now works properly.