Kontext v0.6.7 is now released with a few changes/enhancements.
Changes
The following sections list the new features/changes in release v0.6.7.
Multi-language bug fix
The localisation bug was fixed using temporary solution provided by Microsoft.
Now users are able to customise display language:
Find more details here:
[Fixed] Known bug - Language selection doesn't work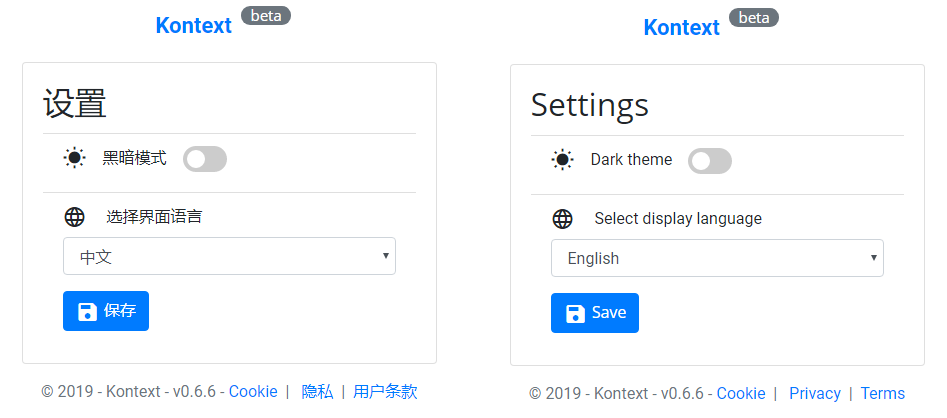 Logo enhancement
Google Roboto fonts are now embedded into our SVG logo. The logo now displays the same in different browsers.
Redesigned index pages
The layout of site home page, column home page, forum home page and tags home page are redesigned.
Redesigned user profile pages
User profile pages are redesigned to make it more professional and consistent with other pages on this site.
Check out the following example for the new layout:
Editor enhancement - insert templates
To help users to create beautiful layout easily, the editor is enhanced with a new plugin which allows users to insert templates.
To use this feature, follow these steps:
Go to any page that has advanced editors enabled, for example Write article or Edit article page.
Click Templates button in the editor toolbar (as highlighted in the following screen):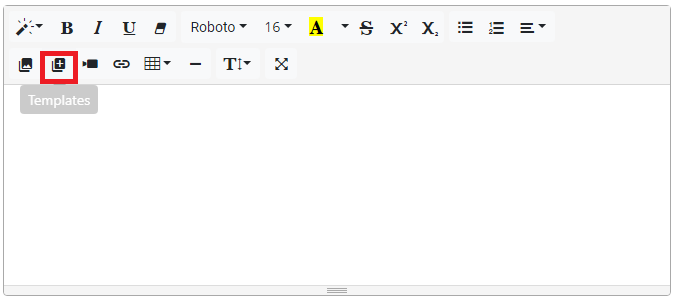 Select a predefined template from the popup window: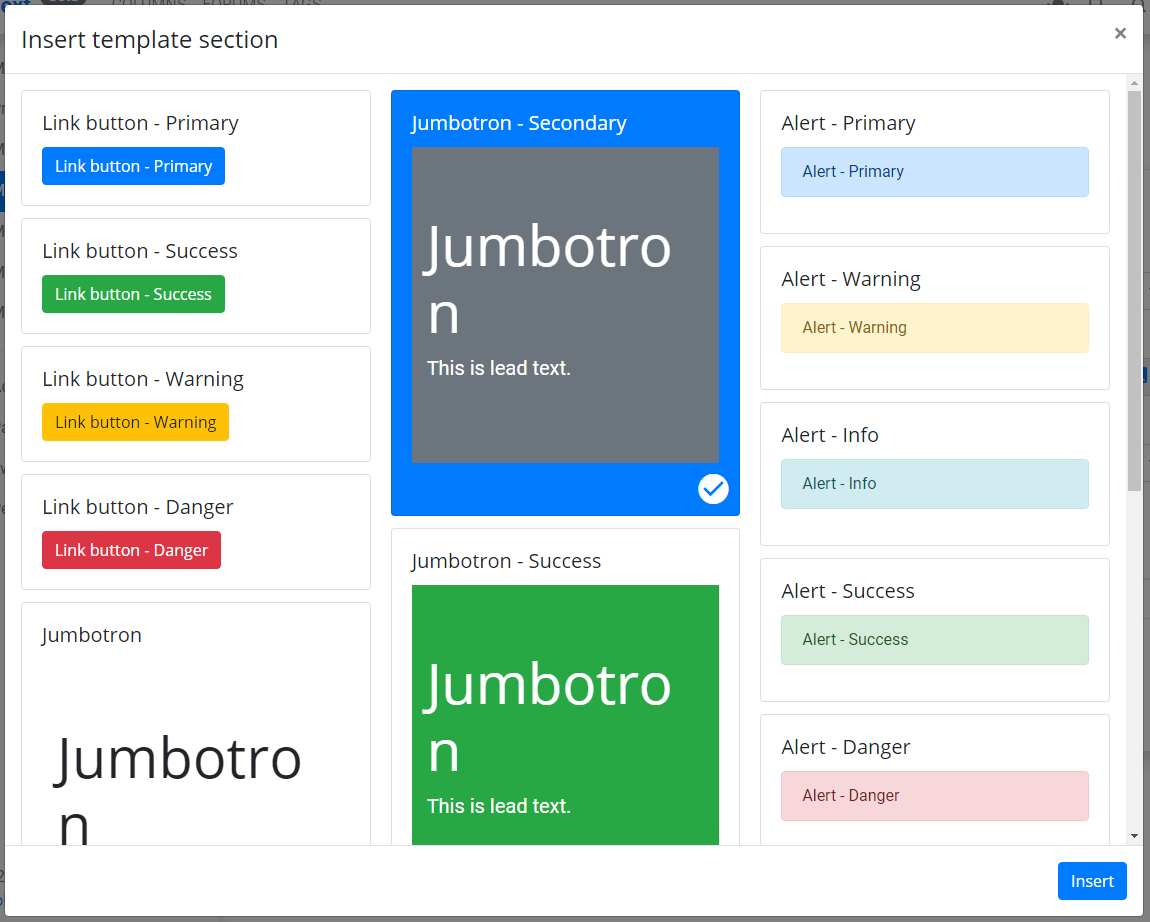 Once you select one, the card of the template will be highlighted as shown in the above screenshot.
Click Insert button of the popup window to insert it into your editor area where you can further customise the content.
Available templates
The following templates are added as part of release v0.6.7.
Jumbotron
This is lead text.
Jumbotron
This is lead text.
Jumbotron
This is lead text.
Jumbotron
This is lead text.
Jumbotron
This is lead text.
Alert - Primary
warning Alert - Warning
infoAlert - Info
check Alert - Success
warning Alert - Danger
Alert - Dark
Card title
Card subtitle
Card text content
Card link