This page provides release information for Kontext before v1.0.
v0.9.8
Release date: 2021-09-24.
Changes
v0.9.7
Release date: 2021-08-15.
Changes
Added independent flex pages with root URL path.
v0.9.6
Release date: 2021-08-12.
Changes
v0.9.5
Release date: 2021-05-15.
Changes
Added sitemaps index and sitemaps for better SEO.
Added newsletter sign-up form.
Database performance optimisation for actions.
UI upgrade.
v0.9.4
Release date: 2021-04-07.
Changes
Added semi-public access type.
Fixed a few bugs about user registration through OAuth.
Refactored web application project about routing handlers.
UI adjustments.
v0.9.3
Release date: 2021-02-15.
Changes
Redesigned layout for home page, column and forum index pages; column and forum article/thread pages to make them consistent.
Improved EFCore performance for updating actions.
Added settings for user to choose whether to filter out content that doesn't match with the current display language.
Simplified algorithms of featured and sites and articles.
v0.9.2
Release date: 2021-02-07.
Changes
Removed customised fonts.
Removed customised icons except Google Material Design Icons.
Simplified numerous UI component to remove unnecessary information.
Removed Article description from content cards.
Redesigned site home page, Column and Forum index pages.
v0.9.1
Release date: 2021-01-16.
Changes
Fixed a number of bugs introduced in version 0.9.0.
Redesigned some backend services to reduce redundancy and to improve code quality.
Added virtual forum for all Column sites to make comment consistent.
Added email notification for Forum comments.
Redesigned Column article display page to simplify the layout and moved comments to the virtual forum of the corresponded column.
Fixed issues that actions cannot be stored when user agent is more than 150 chars, for example, Google search engine bots.
v0.9.0
Release date: 2020-12-13.
Changes
Upgraded framework to ASP.NET Core 5.
Completely rewritten data layer that hugely improves concurrency and data operation performance.
Rearchitected UI layer that largely improved UI component reuse and to ensure UI consistency.

Redesigned all core frontend pages
Redesigned user management portal/console.
Redesigned admin console.
Simplified Column and Forum home page.

Redesigned authentication model.
Added new functions:

Edit comments.
Oder by function for majority of list pages.
Copy function to allow users to copy their own articles/threads/pages to create content with changes.

Disabled URL redirection for migrated URLs. All previously migrated old URL will not work any more.
v0.8.2
Release date: 2020-10-24
Added structure data of Breadcrumb for SEO.
Upgraded to ASP.NET core 5 (.NET 5 5.0.100-rc.2.20479.15)
v0.8.1
Release date: 2020-09-21.
Changes
Added BreadcrumbList structured data for Column article pages.
Moved added comments location above comments list section for easier navigation.
Redesigned Avatar icons.
Changed RSS generation to order by Creation Date first.
Redesigned Forum home page to use fluid layout.
v0.8.0
Release date: 2020-09-12.
Changes
Various UI changes for better user experience.
Added Comment forms into Column article page to allow users to comment easily.
v0.7.9
Release date: 2020-08-22.
Changes
Added special tagging type Series. Articles tagged with these are usually a series of related articles. Find existing series via this link. At the moment, only Administrators are allowed to tag articles with Series labels.

v0.7.7
Release date: 2020-06-28.
Changes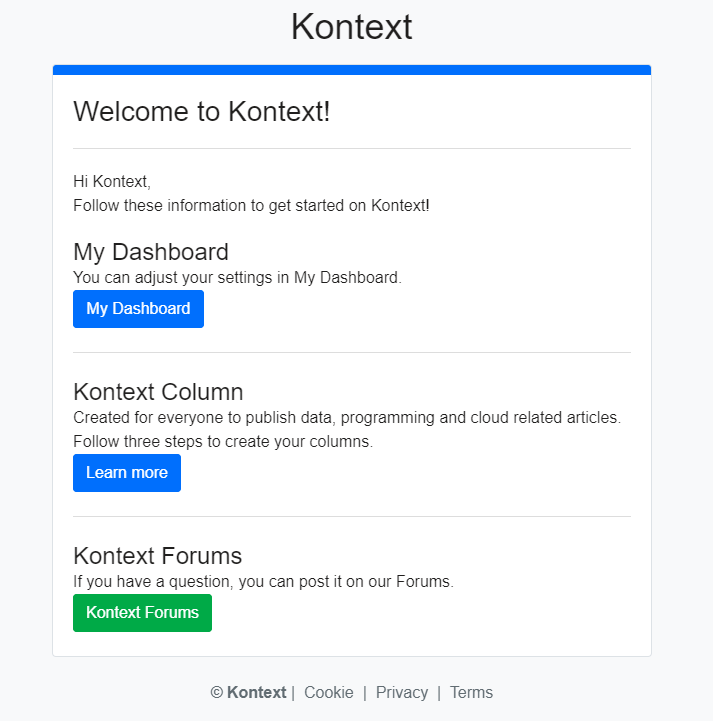 Upgraded all client libraries to the latest version.
Upgraded all asp.net core and entity framework core related packages to 3.1.5 from 3.1.4.
Front-end changes: removed all shadow effects from cards; increased card and list border radius; update forum homepage layout.
Enhanced Anti-forgery feature and removed duplicated UI elements.
Bug fixes
Fixed RSS issue - excluding posts if the column/forum is blocked.
DateRegister - Populate registration date if users register through Google or Microsoft accounts.
Rich Text Editor - fixed the issue that two images will show up in the editor if users directly copy pictures from clipboard.
v0.7.6
Release date: 2020-06-27.
Changes
Removed Tags menu item from top navbar menu.
Admin pages: Added copy functions for flex settings and content pages
Added FlexSettings as email templates provider instead of file template provider to allow administrators to change email templates easily.
v0.7.5
Release date: 2020-06-21.
Changes
Added localized settings for different user languages.
Updated admin portal to allow administrators to setup different settings/visuals for different browser/user languages.
v0.7.4
Release date: 2020-06-12.
Changes
Added Google One-tap sign-in functions to improve user login/sign-up experiences.
Once you have logged into Google accounts in the browser, you can click 'Continue as XXX' button to directly login to Kontext using your Google account. For more details, refer to Google One-tap Sign-in, Sign-in with Google and Microsoft Account are now Enabled.
Improved external user sign-in screen to allow users to input first and last name that can different from external account provider profiles (Microsoft, Google, etc.)
v0.7.3
Release date: 2020-06-10.
Changes
Fixed issues of displaying blocked column articles.
Added login with Microsoft and Google accounts. These login options can be found in site menu, login page and article content page.
v0.7.2
Release date: 2020-05-10.
Changes
Navbar enrichment - now a full mega dropdown menu type is available so that users can easily navigate between featured columns.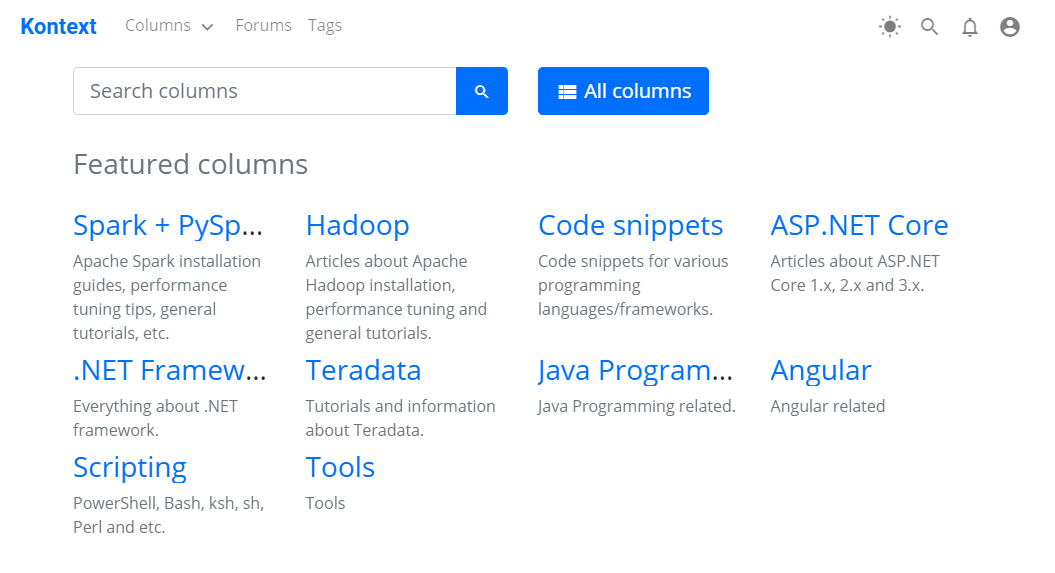 Search and Settings nav items are also changed to the mega dropdown menu types.
Navbar and few layout fixes for older browsers like IE 11. Now IE 11 users also have consistent experience with other browser users.
Background color changes to top navbar and footer.
v0.7.1
Release date: 2020-05-03.
Changes
UI enhancements, incl. Column pages top bar reverted back to site universal template; simplified home pages for forum, tag and column.
Introduced a few more placeholders.
Added site link for post/article list cards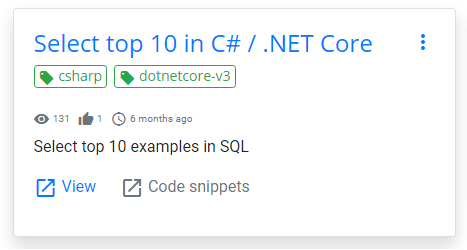 Canonical URL enhancements when Azure domain is used.
Add/Edit comment/content pages are all now using user layout for consistency.
v0.7.0
Release date: 2020-02-01.
Changes
Notification email is changed back to no-reply[at]kontext.tech.
Changed captcha generation mechanism to get it work under core cookie consent. Refer to this forum post for more details.
Updated site layouts to make it consistent with the latest Flex layouts.

Two columns layout is resigned to adjust to screen size.
Sidebar menu layout and style is redesigned and consistent across all pages.
Two column main container is now fill the full width of browser.
Top nav menu is redesigned to use light background color and removed shadow effect

Fixed copyright year to reflect the latest year.
Removed comment count from post card as it is not accurate.
Various other small changes to the texts/translations on many pages.
v0.6.9
Release date: 2020-02-01.
Changes
Upgraded from ASP.NET Core 3.0 to 3.1.1. Refer to Migrate from ASP.NET Core 3.0 to 3.1 for more details.
Upgraded all referenced nuget packages to the latest version.
Upgraded major client packages to the latest version:

bootstrap 4.4.1
jquery 3.4.1
v0.6.8
Kontext v0.6.8 is now released with a few changes/enhancements on 2020-01-29.
UI Changes
Redesigned Column article content page to provide better user experience.
Added Column section to the side bar.
Added Table of Contents (In this article) for easy navigation.
Added theme toggle to the right side bar for users to change to dark theme easily.
Social network sharing is now also placed in the side bar.
All user comments are now listed on the canonical page (instead of paging).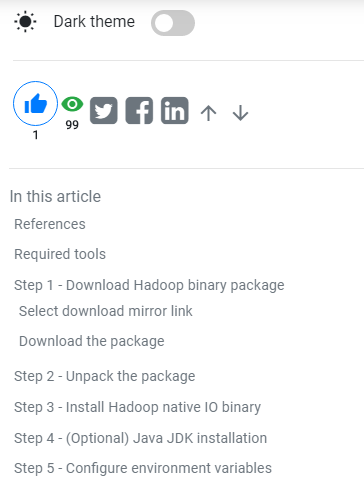 Related articles
A new section "More from Kontext" is added into the bottom section of each article for users to easily read related content.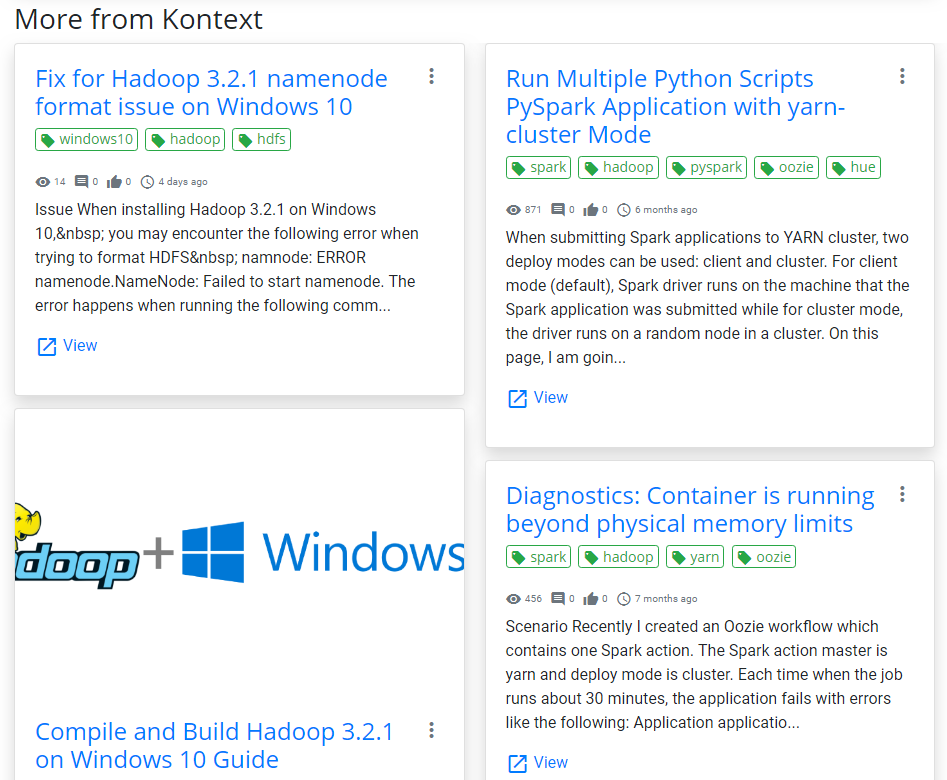 SEO enhancements
A number of SEO enhancements have been made:
Added cannoical links for article pages and other pages.
Added noindex meta tag for pages that are not expected to indexed by search engine.
Added nofollow for external links in comments.
Email notifications for comments
Related users will now be notified via both email and notification message when there is a new comment to user's article or content.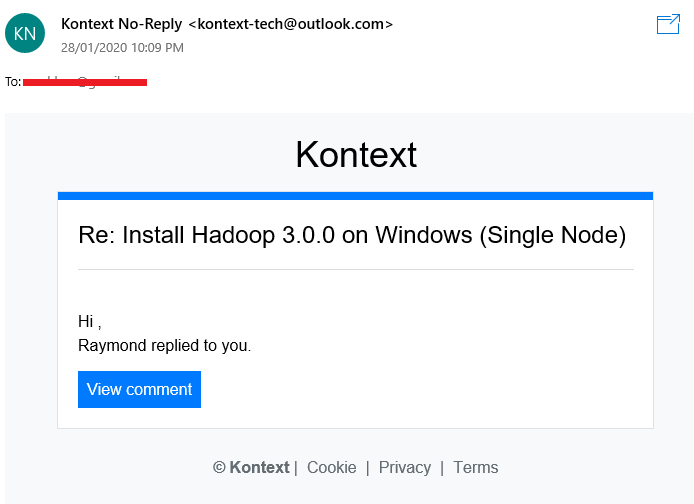 v0.6.7
v0.6.6
v0.6.5
v0.6.4
v0.6.3
v0.6.2
v0.6.1
v0.6.0