In May 2019, Microsoft announced the roadmap for .NET in Build conference. .NET 5 is the update that unifies divergent frameworks, reduces code complexity and supports cross-platform reach including desktop, Web, mobile, cloud and device platforms. On 13th September 2020, Microsoft announced .NET 5.0 RC1.
Unified .NET 5 architect
The following diagram shows you the unified architect for .NET 5.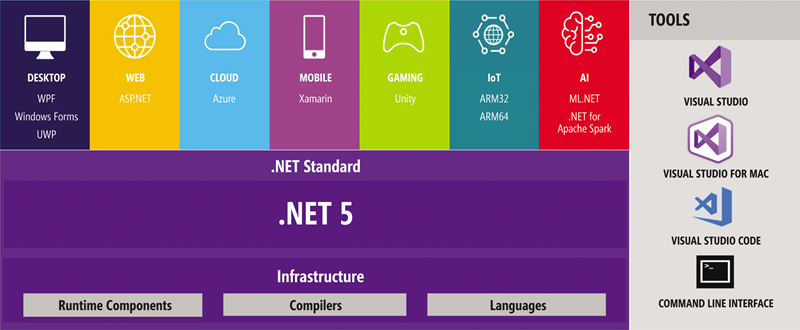 *Image from MSDN Magazine.
.NET 5 RC 1 resources
In RC1, the architecture is not fully completed yet but is very close. For example,
The following are some information to help you get started on .NET 5:
Migrations
References