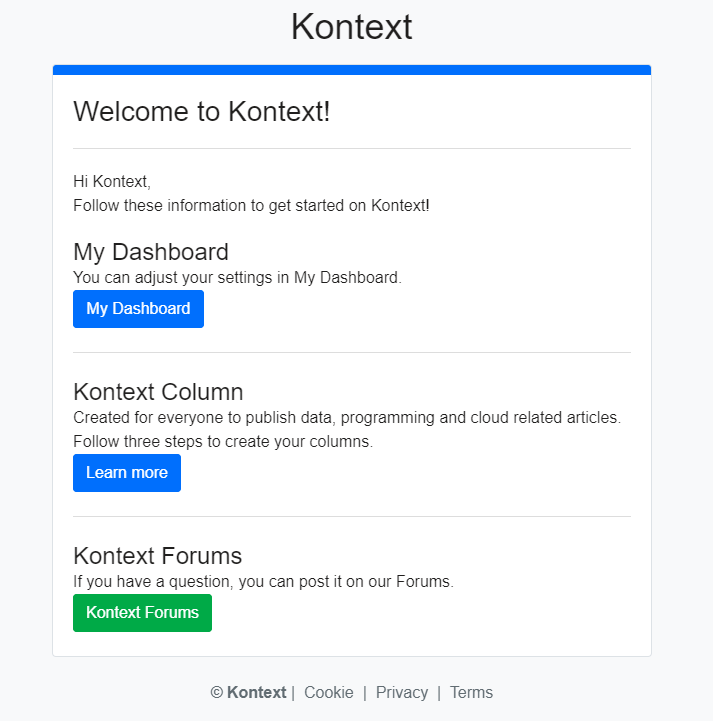 From 2020-06-27, Kontext will send out one "Welcome to Kontext!" email notifications to users for the following scenarios:
when users register as a local user successfully and email is activated.
when the first time users log in with Google and Microsoft accounts to register as a new site user.
when the first time users sign in with Google One Tap to register as a new site user.
The welcome email will help new users get started easily on Kontext.
Sample Email templates
There are two versions available at the moment: English and Chinese. Users will get one of these two emails based on their browser and site language settings.
The initial templates look like the following.
English version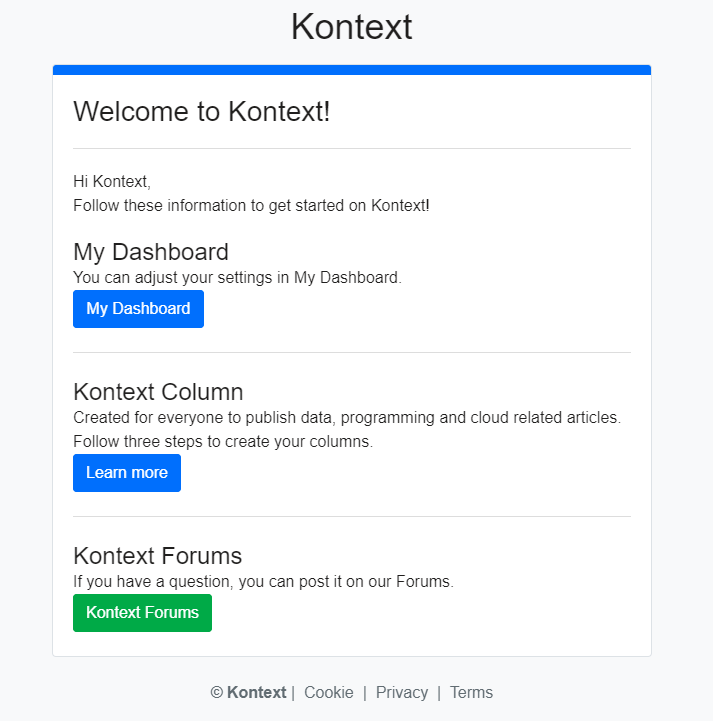 Chinese version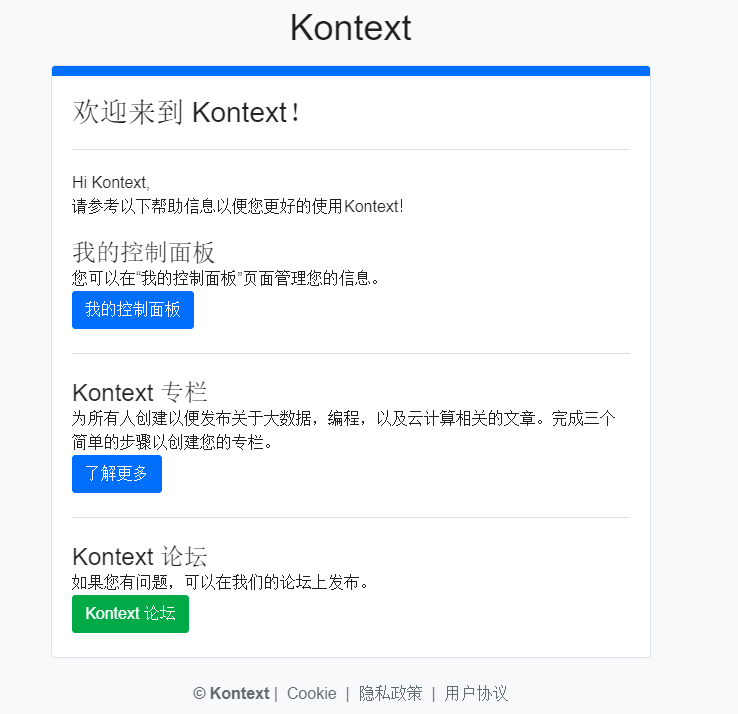 *The template is subject to change.
info Last modified by Administrator at 8 days ago
* This page is subject to Site terms.