Diagram
Azure Virtual Network Peering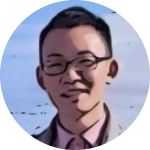 Raymond
visibility
117
access_time 2 years ago
language English
info Last modified by Raymond 2 years ago
copyright This page is subject to Site terms.
comment Comments
No comments yet.
Log in with external accounts
tag Tags
---
info Info
Virtual network peering allows you to connect two or more virtual networks seamlessly. Azure supports two types of peering:
Virtual network peering: Connect virtual networks within the same Azure region.
Global virtual network peering: Connecting virtual networks across Azure regions.
References