Create Table with Parquet, Orc, Avro - Hive SQL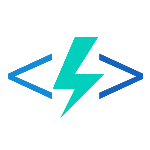 Raymond
access_time 2y languageEnglish
more_vert
Create Table with Parquet, Orc, Avro - Hive SQL
visibility
2,026
comment 0
This page shows how to create Hive tables with storage file format as Parquet, Orc and Avro via Hive SQL (HQL). The following examples show you how to create managed tables and similar syntax can be applied to create external tables if Parquet, Orc or Avro format already exist in HDFS. Example ...
info Last modified by Administrator 2y
thumb_up 1
Log in with external accounts
comment Comments
No comments yet.