Extract XML Data via SQL Functions in Teradata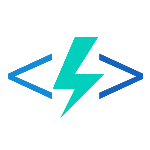 Raymond
access_time 2y languageEnglish
more_vert
Extract XML Data via SQL Functions in Teradata
visibility
1,023
comment 0
XML data type is commonly supported in Teradata. Together with native XML type, a number of XML functions are added to support extracting values from XML, shredding and publishing JSON, etc. info The following code snippets use string literal to demonstrate the usage of these functions; you ...
info Last modified by Administrator 2y
thumb_up 0
Log in with external accounts
comment Comments
No comments yet.