Kontext settings
Kontext settings allow you to configure the website theme and also select your preferred display language.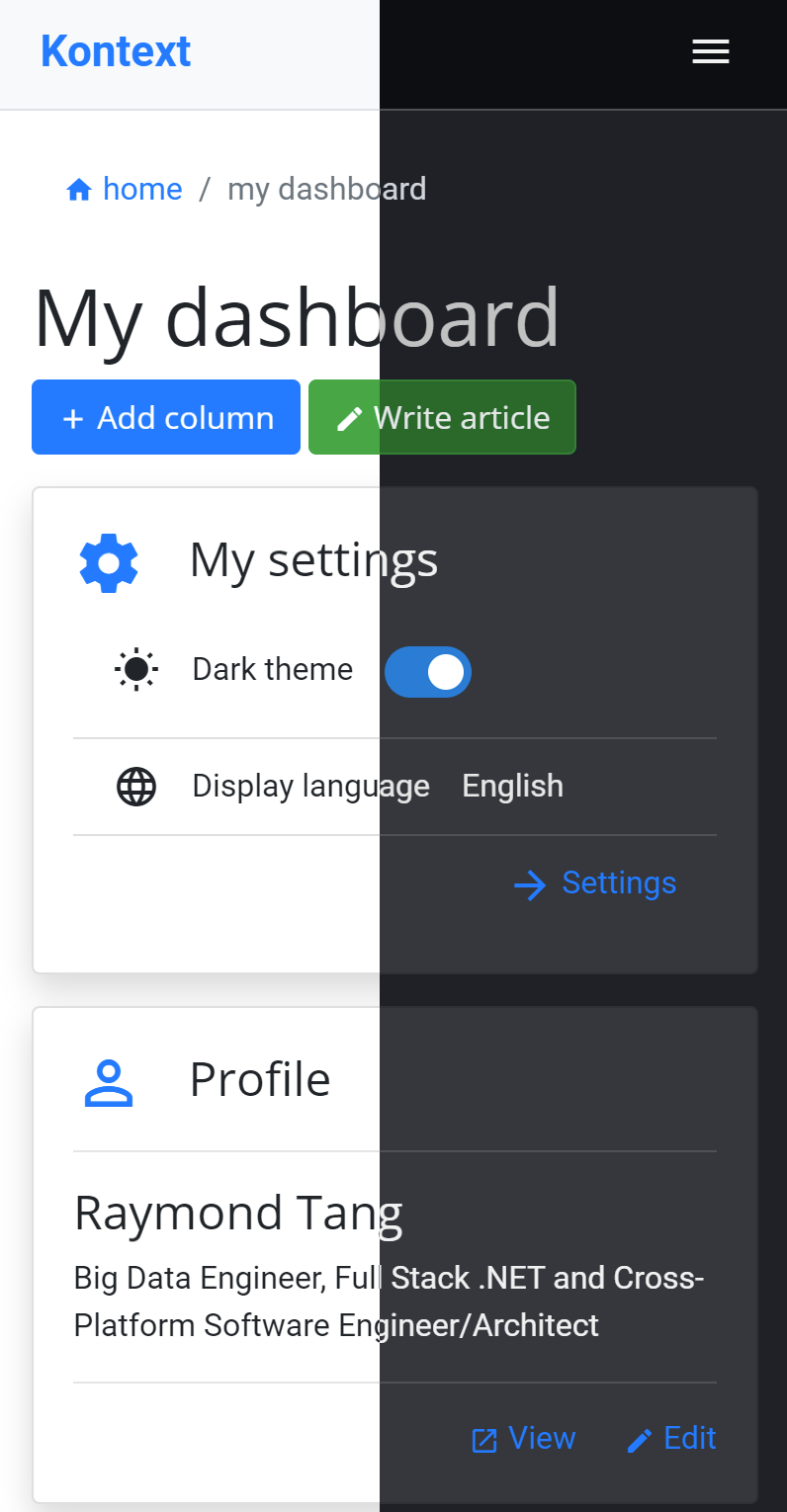 Enable dark theme mode
Dark theme mode is available on Kontext. There are at least three ways to enable dark theme mode.
Approach 1 - My dashboard
Navigate to My dashboard and then toggle Dark theme button in My settings box.
Approach 2 - Nav menu
Click icon in site navigation bar.
From the dropdown menu, toggle Dark theme button.

Dark theme mode is then enabled instantly.
Toggle that button again to switch back to light colour mode.
Approach 3 - Site footer
Similarly, you can find the theme toggle button in the site footer section.

You can toggle the button to turn on or turn off Dark theme mode.
Change display language
Two display languages are currently supported on Kontext:
English
Chinese (Simplified)
To change display language, follow these steps:
Go to page Settings.
Choose your preferred display language from the drop down menu.

Click Save button to save your changes.