Java Kerberos Authentication Configuration Sample & SQL Server Connection Practice
Are you interested in
Data Engineering Essentials
course on Kontext?
Learn more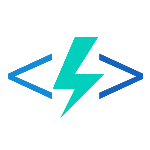 Raymond
access_time 7 years ago languageEnglish
more_vert
Java Kerberos Authentication Configuration Sample & SQL Server Connection Practice
visibility
20,149
comment 2
Recently, I have been working on an ETL framework to load various source data (i.e. files, SQL Server, Oracle and Teradata) into Teradata. Due to some limitations, Java was chosen as the implementation language though IBM Infosphere DataStage is available to use. DataStage has provided built-in ...
info Last modified by Raymond 3 years ago
thumb_up 1
Log in with external accounts
comment Comments
6 years ago
link
more_vert
6 years ago
link
more_vert