Working with Databases and Files in R
Are you interested in
Data Engineering Essentials
course on Kontext?
Learn more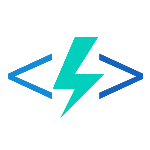 Raymond
access_time 2 years ago languageEnglish
more_vert
Working with Databases and Files in R
R provides rich APIs to interact with source data such as databases and files (CSV, XML, JSON, etc.) With SparklyR, R can also be used to interact with big data platforms like Hadoop. This articles shows examples about using R to load data from relational databases and text files. The ...
info Last modified by Raymond 2 years ago
thumb_up 0
Log in with external accounts
comment Comments
No comments yet.