"Delete" Rows (Data) from PySpark DataFrame
Are you interested in
Data Engineering Essentials
course on Kontext?
Learn more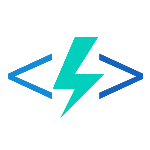 Raymond
access_time 8 months ago languageEnglish
more_vert
"Delete" Rows (Data) from PySpark DataFrame
visibility
3,511
comment 0
This article shows how to 'delete' rows/data from Spark data frame using Python. I added double quotes to word "Delete" because we are not really deleting the data. Because of Spark's lazy evaluation mechanism for transformations, it is very different from creating a data frame in memory with data ...
thumb_up 0
Log in with external accounts
comment Comments
No comments yet.