Big Data Tools on Windows via Windows Subsystem for Linux (WSL)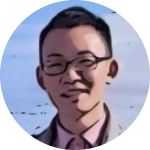 Raymond
visibility
1,926
event 2019-05-19
access_time 5 years ago
language English
This page summarizes the installation guides about big data tools on Windows through Windows Subsystem for Linux (WSL).
WSL installation
Follow this page if you want to install WSL on a non-system drive.
View detail
info Last modified by Raymond 5 years ago
copyright This page is subject to Site terms.
No comments yet.
Log in with external accounts