Select top N records in SQL / Hive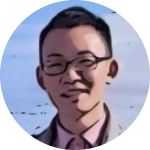 Raymond
visibility
20,481
event 2019-11-18
access_time 5 years ago
language English
more_vert
In different databases, the syntax of selecting top N records are slightly different. They may also differ from ISO standards.
In Hive, use LIMIT N retrieve N records from the table. Remember to change N to an actual number.
Code snippet
SELECT * FROM TableName LIMIT N;
info Last modified by Raymond 5 years ago
copyright This page is subject to Site terms.
No comments yet.
Log in with external accounts