Pass Environment Variables to Executors in PySpark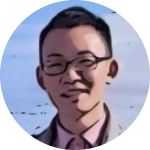 Raymond
visibility
4,933
event 2019-12-03
access_time 4 years ago
language English
Sometime it is necessary to pass environment variables to Spark executors. To pass environment variable to executors, use setExecutorEnv function of SparkConf class.
Code snippet
In the following code snippet, an environment variable name ENV_NAME is set up with value as 'ENV_Value'.
from pyspark import SparkConf
from pyspark.sql import SparkSession

appName = "Python Example - Pass Environment Variable to Executors"
master = 'yarn'

# Create Spark session
conf = SparkConf().setMaster(master).setAppName(
    appName).setExecutorEnv('ENV_NAME', 'ENV_Value')

spark = SparkSession.builder.config(conf=conf) \
    .getOrCreate()

No comments yet.
Log in with external accounts