.NET - Update EF Core Tools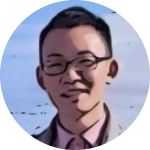 Raymond
visibility
2,348
event 2022-01-04
access_time 2 years ago
language English
When using Entity Framework Core in .NET applications, you may see the following warning message:
The Entity Framework tools version '6.0.0' is older than that of the runtime '6.0.1'. Update the tools for the latest features and bug fixes. See https://aka.ms/AAc1fbw for more information.
The version can be different based on your setup. This basically means that your dotnet ef core tool version is lower than the runtime version used in your application.
Update dotnet tool
To update the tool, simply run the following command:
dotnet tool update --global dotnet-ef
References
No comments yet.
Log in with external accounts