Connecting Apache Zeppelin to your SQL Server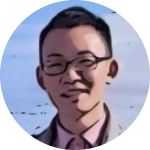 Raymond
visibility
4,017
comment 7
event 2018-04-22
access_time 5 years ago
language English
more_vert
This page demonstrates the steps you need to connect to SQL Server in Zeppelin. There are many ways to implement this, for example SQL Server interpreters in GitHub. In this page, I am going to use the JDBC driver to connect to SQL Server instead of using third party interpreters.
For authentication, I am using database login (SQL Server authentication) instead of Windows login since my machine is not part of any domain. If you want to setup Kerberos authentication, please refer the following link about how to configure ktab file name and SPN:
Java Kerberos Authentication Configuration Sample & SQL Server Connection Practice
Prerequisites
If you have not installed Zeppelin, follow the link below to setup your local instance:
Java JDK is also required, which is included as part of the above installation guide.
Connect to SQL Server
Setup SQL Server account
In my machine, I've setup one SQL Server login in my local SQL Server instance:
Login: zeppelin
Password: zeppelin
The above credential is going to be used when setting up interpreter.
Setup interpreter
In Zeppelin website, click Interpreter menu.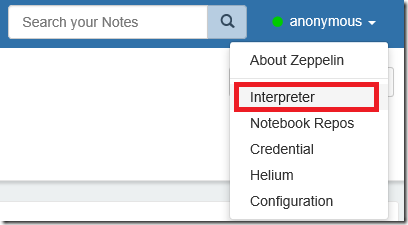 Click create button.
Input the following:
Interpreter Name: tsql
Interpreter group: jdbc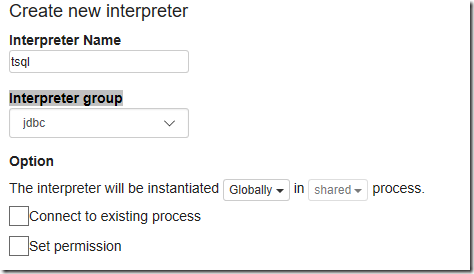 Setup the following properties:
default.driver: com.microsoft.sqlserver.jdbc.SQLServerDriver
default.password: zeppelin
default.url: jdbc:sqlserver://localhost
default.user : zeppelin
zeppelin.jdbc.auth.type: SIMPLE
artifact: com.microsoft.sqlserver:mssql-jdbc:6.5.1.jre8-preview

You can change the property values to your own environment setup.
For the artifact setting, you can use local lib file path or using groupid:artifact id:version. In my case, I am using the following SQL Server JDBC library.
https://search.maven.org/#artifactdetails%7Ccom.microsoft.sqlserver%7Cmssql-jdbc%7C6.5.1.jre8-preview%7Cjar
Click Save button to save this new interpreter.
Create note
Now you can create a new note with the new interpreter (%tsql).
The following is a sample code I use:
%tsql

select * from sys.all_objects where type='U'
The screenshot below shows the result: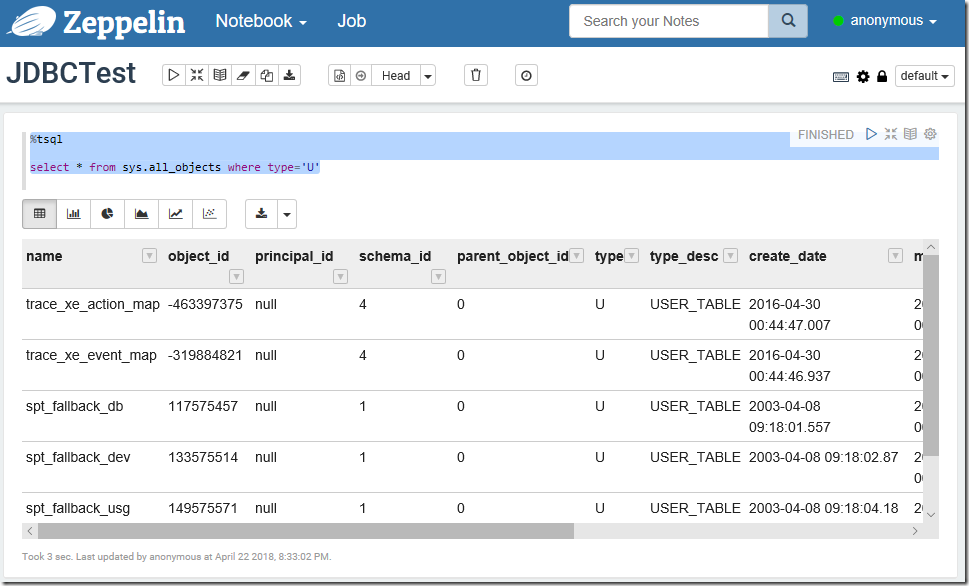 Summary
It's very easy to use JDBC to connect to SQL Server or any other JDBC compatible databases, for example, Oracle and Teradata.
Once you can connect to the database, you can then do analytics easily in Zeppelin.
info Last modified by Raymond 5 years ago
copyright This page is subject to Site terms.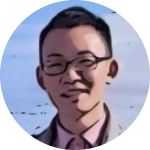 Raymond
access_time
5 years ago
more_vert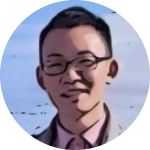 Raymond
access_time
5 years ago
more_vert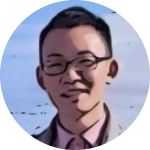 Raymond
access_time
5 years ago
more_vert
SN
Son Nguyen
access_time
5 years ago
more_vert
MB
Michael Black
access_time
5 years ago
more_vert
MB
Michael Black
access_time
5 years ago
more_vert
M
Mike
access_time
5 years ago
more_vert
Log in with external accounts