Google One-tap Sign-in, Sign-in with Google and Microsoft Account are now Enabled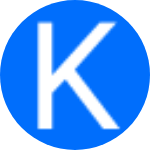 Administrator
visibility
1,172
event 2020-06-12
access_time 3 years ago
language English
more_vert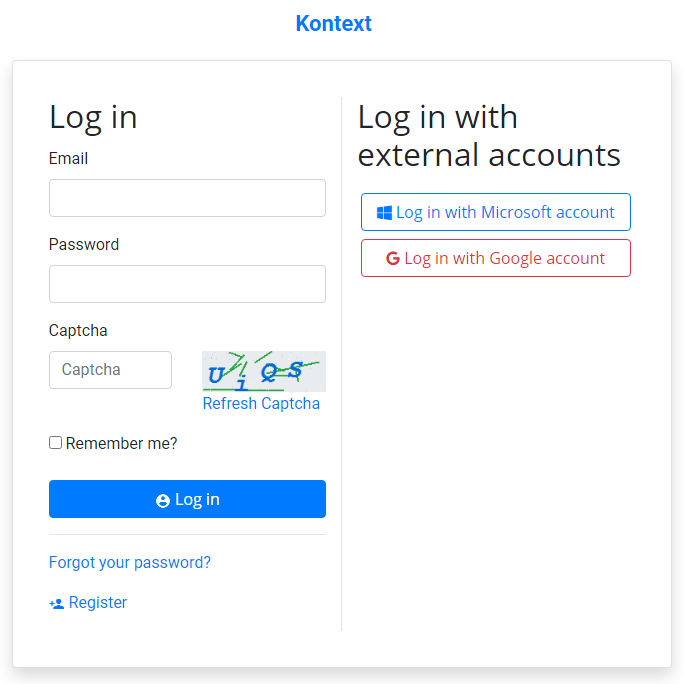 From release 0.7.4, Kontext users can now easily log in/sign up with Google or Microsoft accounts.
Log in with Google or Microsoft accounts
To log in using your Google or Microsoft accounts, simply click Log in button on the top navigation bar.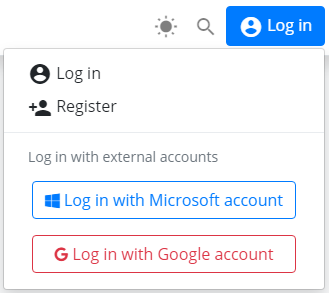 Alternatively, you can find these options on log in page or any column article page as the following screenshots show: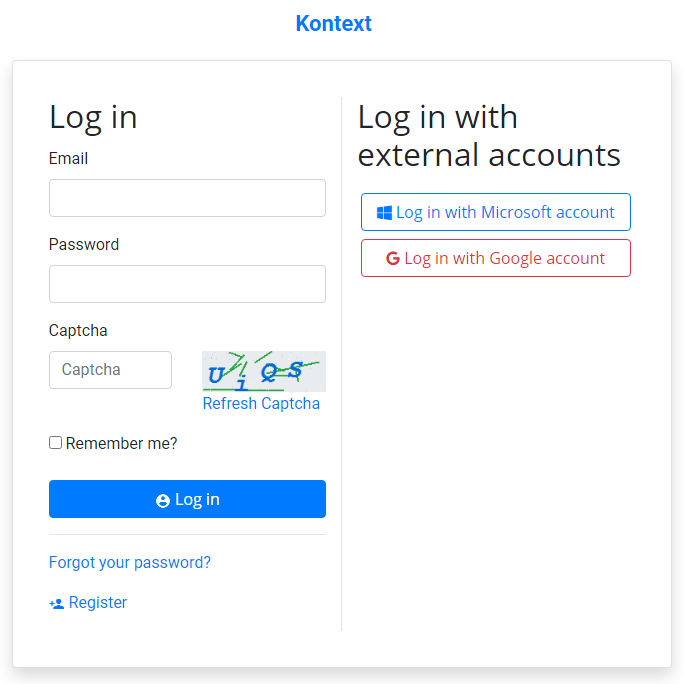 Modify your details
For the first time when you sign-up with Microsoft/Google account, you will have the opportunity to customise your first and last names.
You also need to agree to our policies and terms before you can register. Click 'Register' button to complete sign-in with external social accounts.
Google One-tap sign-in
Google One-tap sign-in provides even faster sign-in experience.
For more information find details here:
If you have log-in to any of your Google accounts in the browser, you will see on prompt one the right top corner of this website which allows you to sign-in by simply click one button.
The following screenshot is one example: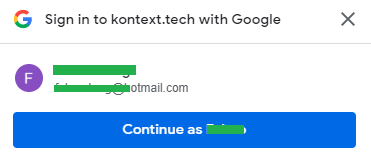 Click 'Continue as XXX' to sign-in to Kontext website.
You can also customise your first and last names.
Remove external log in account
Kontext always respect your privacy and you can easily remove your associated external accounts through the following link:
Click 'Remove' button to remove these registered logins.
Add external account after log in
On the page of 'External logins', you can also add external logins via clicking the buttons directly.
info Last modified by Administrator 3 years ago
copyright This page is subject to Site terms.
No comments yet.
Log in with external accounts