Data Analytics for your Kontext Posts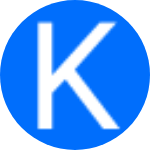 Administrator
visibility
150
event 2022-01-07
access_time 2 years ago
language English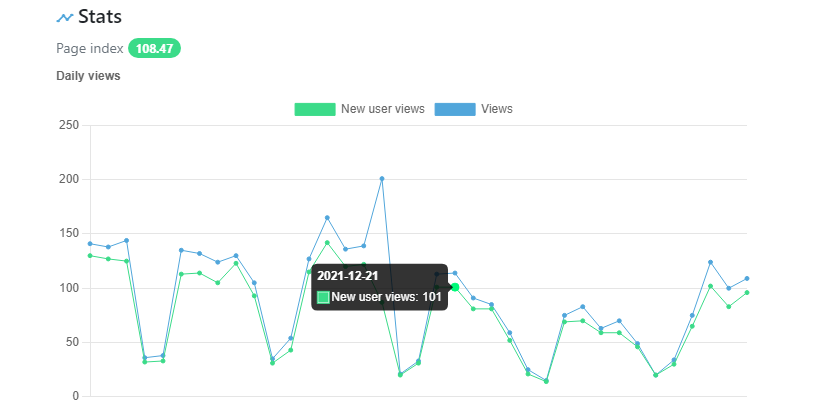 Kontext is evolving everyday to bring better experience for you to publish information on our platform. Two new data analytics related features are now released: Page index and Daily views.
About Page index
Page index is a numeric value calculated for each content including column articles, forum threads and diagrams. It is calculated based on an internal algorithm that factors the following data elements:
Average daily unique users.
Total likes count.
Total comments count.
The higher score, the better. A high index score usually indicates you have more users that read your posts or interact with your posts (likes or comments).
This index is refreshed on a daily basis. You can find it on each post's Stats section:

check Kontext featured articles on home page is based on Page index of your posts. The higher score of your articles, the better chance it will show on our home page.
About Daily views
Daily views shows the daily new unique user views and views (including repeated views) for each of your post. It shows last month and current month's stats only.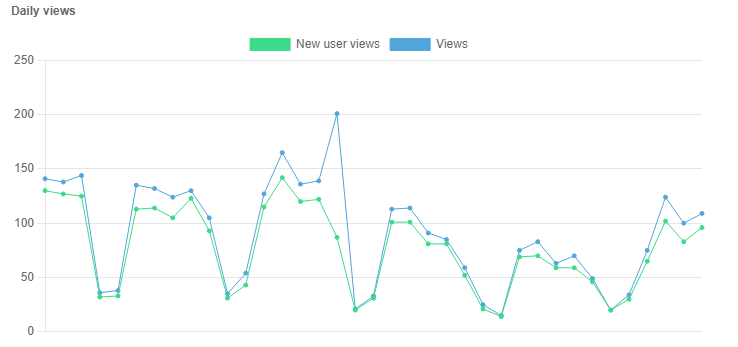 You can click the legend to hide or show the lines. If the gap between your New user views and Views are big, it means many users are reading your posts more than once.
If your article was just published a few days ago, you will then see less dots in the line charts: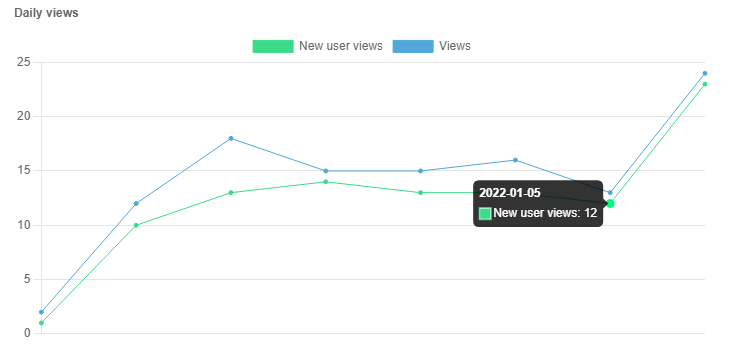 Daily view stats are refreshed on a daily basis for now.
warning If your post is just published, the stats won't show immediately. Kontext will only calculate the stats after two days to show more meaningful insights.
Credits
Credit goes to Chart.js team. Thanks for creating this simple but flexible JavaScript based charting tool.
Hope Kontext Stats will help you understand the users of your posts and write more engaging content for your readers. If you have any feedbacks, feel free to post a comment on this article.
info Last modified by Administrator 2 years ago
copyright This page is subject to Site terms.
No comments yet.
Log in with external accounts