Incorrect Captcha Code when registering or logging in
Are you interested in
Data Engineering Essentials
course on Kontext?
Learn more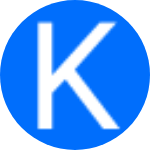 Administrator
access_time 3 years ago languageEnglish
more_vert
Incorrect Captcha Code when registering or logging in
Kontext uses Captcha to ensure user creation or login actions are not done by bots. At the moment, we use sessions to store the captcha code for each request.
Possible issue
You need to accept our Cookies before the captcha code can work properly. Otherwise you may encounter issues like the following even your captcha code was correct:
To resolve this problem
Please perform the following two steps if you encounter this error:
Make sure you click Accept button to allow Cookies
Click Refresh Captcha link button to generate a new code.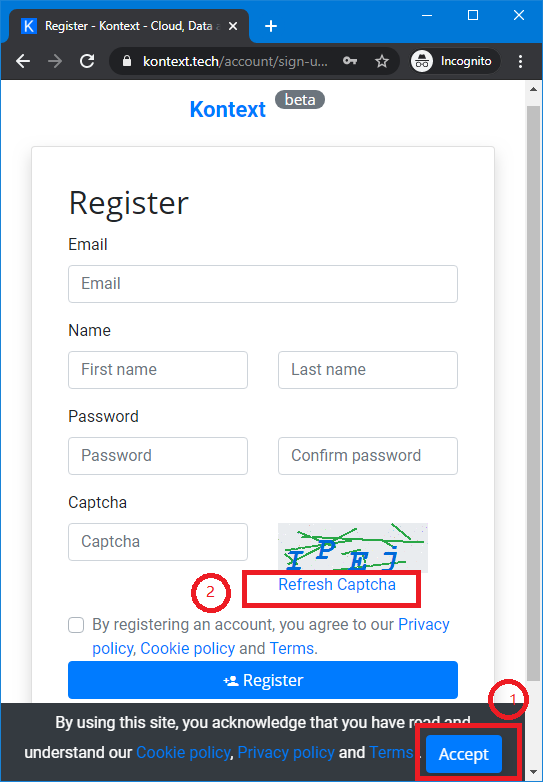 info Last modified by Administrator 3 years ago
thumb_up 0
Log in with external accounts
comment Comments
4 months ago
link
more_vert
web_assetArticles 0
imageDiagrams 0
forumThreads 0
commentComments 1
loyaltyKontext Points 1
3 years ago
link
more_vert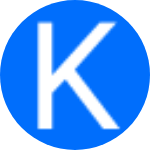 Administrator
web_assetArticles 63
imageDiagrams 3
forumThreads 4
commentComments 6
loyaltyKontext Points 671
account_circleProfile
format_quote
Comment is deleted or blocked.